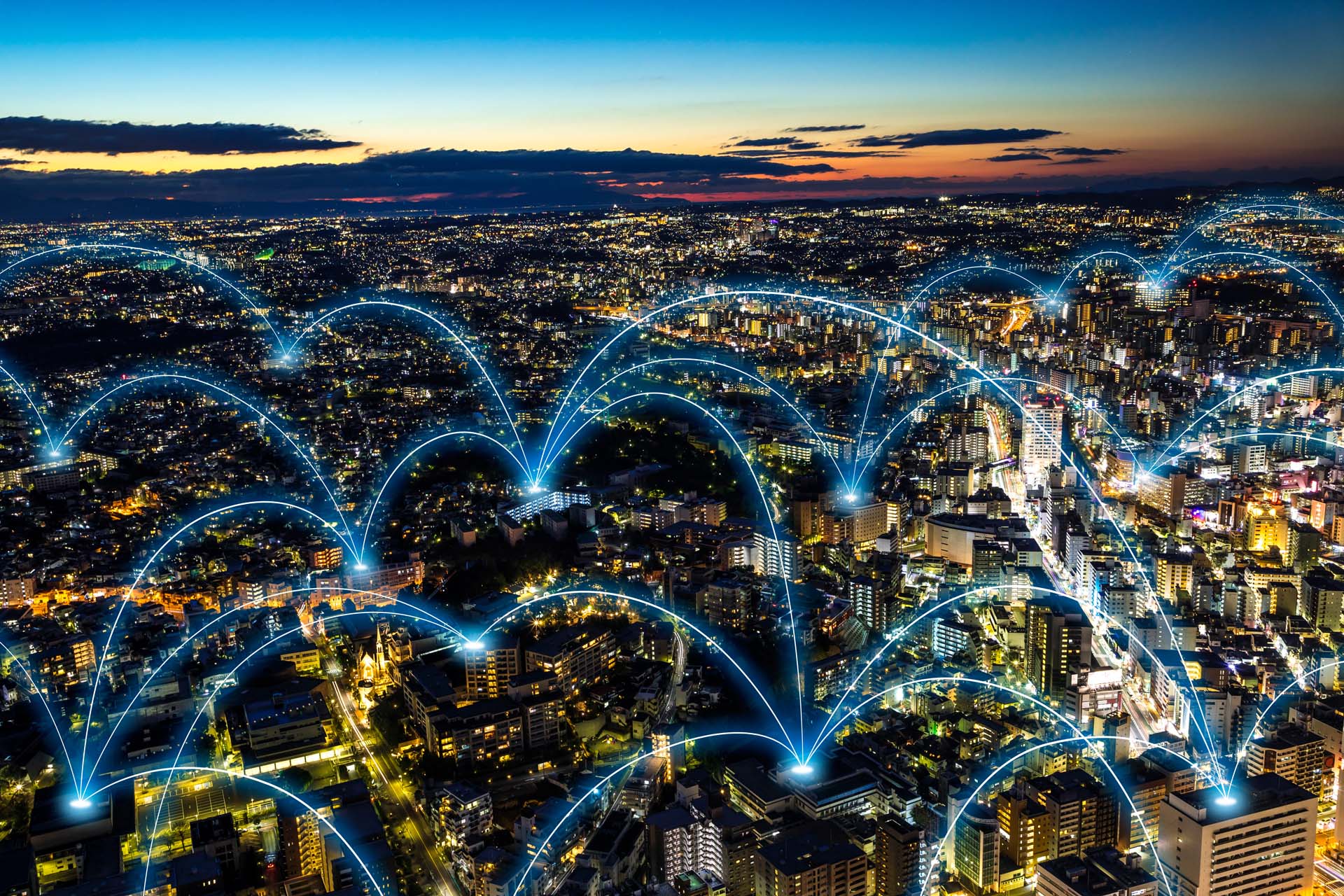 Launch of the 3rd generation iTOM pivoting optical fibre rack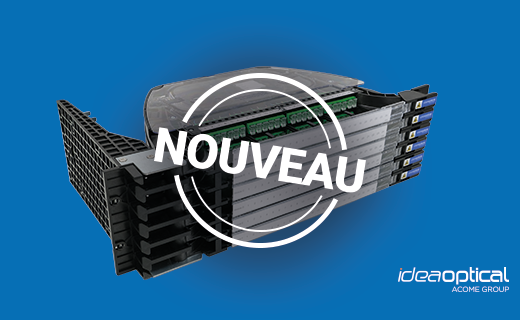 This month of July is marked by the launch of the 3rd generation of our pivoting optical fibre rack: the iTOM-V3 (1U, 2U and 3U).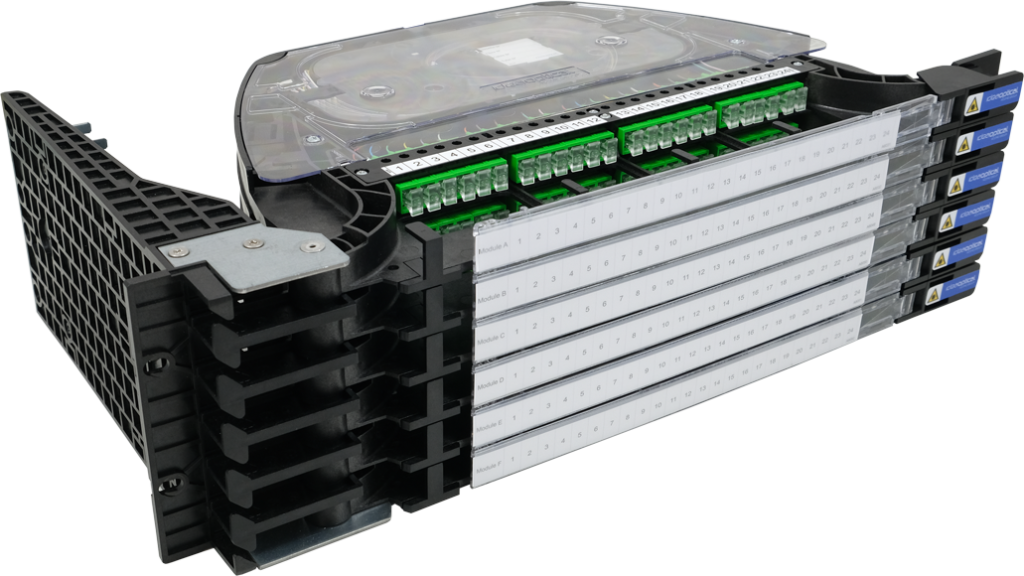 A 100% polycarbonate modular concept, new functions, simplified use, our design office has worked hard to upgrade our range of iTOM pivoting optical fibre racks to better meet market requirements in terms of implementation and operation.
This new rack will gradually replace the iTOM-V2, which will be available while stocks last.
The advantages of this new generation of iTOMs?

Rack opening and closure is simplified and optimised with a new "clip" locking/unlockingsystem.

The inclusion of our new large format IOC4 splice tray makes fibre and splice management easier.

The front identification flap becomes clear, making it easier to check optical fibre continuity (visible red laser).

The rack's 100% plastic design, made from polycarbonate with 20% glass fibre filling, makes it undeniably lightweight and very rigid.
Optimised maintenance operations
The connections clip on and off individually to only release only the relevant connection.
The front identification flap pivots to allow direct cleaning of a connector's ferrule using a cleaning pen (VFL type).
As the footprint of the 3rd generation rack (V3) is identical to that of the 2nd generation (V2), this new iTOM version can be swapped with a previous generation rack.
The iTOM-V3 still includes 144 SC-type connection points over a 3U height. It is designed for the connection of optical fibre cables by splicing and is especially suitable for FttH subscriber services in shared indoor or outdoor fibre distribution cabinets.
For more information on these products, please contact your sales representative, or write to us at the following address:
contact@idea-optical.com .
Last news
Events

Tuesday 23 May
ANGA COM
Congress Center North, Cologne, Germany