About us
Our company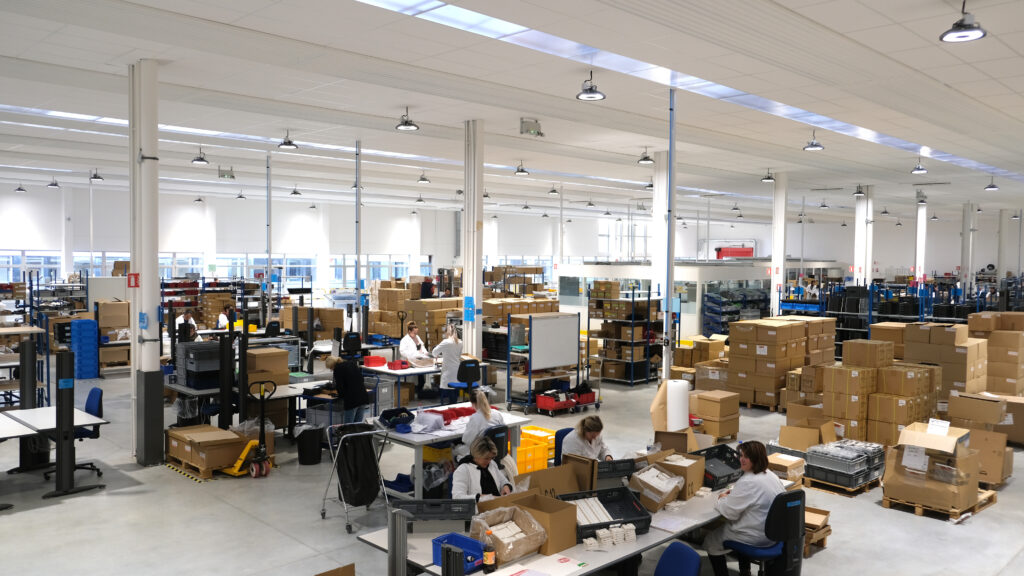 IDEA OPTICAL is the French leading company in optical fiber cable connectivity and cable management, with more than 15 years of expertise.
We partner major contractors in the Telecom, Energy and Railway sectors, essentially on the EMEA Market.
Every client is provided with personalized advice and support, in order to exceed your expectations and fully respect the five strategic imperatives: Quality, Cost, Service, Delivery and Maintenance.
Our Sales representatives (Fluen in: French, English, German, Spanish, Portuguese, Arabic and Russian) regularly invite customers to the showroom based in Guyancourt (dept. 78, France) to present our solutions to them in natural conditions.
The premises based in Lannion (dept. 22, France), withe a 9,500 m² production space, a Supply chain warehouse, administration services, our design office and quality control.
At the heart of our production site, our integrated design office develops innovative solutions and constantly works on upgrading our products to perfectly meet market needs.
A subsidiary of the ACOME Group since 2015, Idea Optical has strengthened the group's optical connectivity product expertise to put French industrial know-how at the service of Very High Speed Broadband everywhere and for everyone.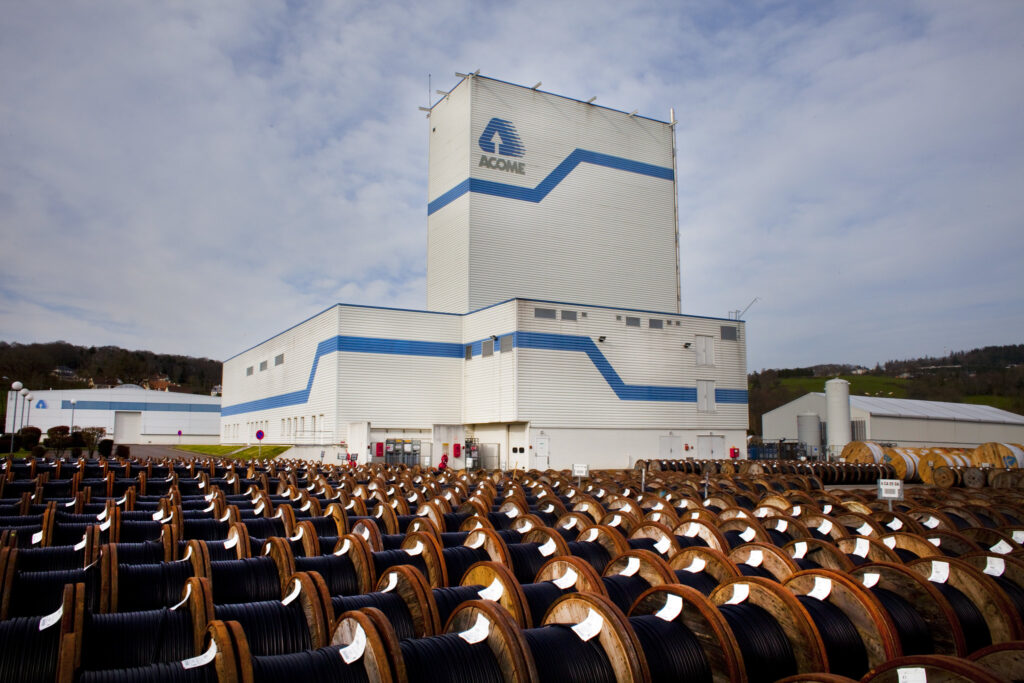 The ACOME Group
ACOME is an international high-tech group specialized in the telecom, automotive and construction sectors. Present on 4 continents, the Group currently employs close to 2,000 people.
ACOME develops and manufactures high quality products and solutions for building networks and telecommunications infrastructure, to constantly improve installation efficiency.
The ACOME Group has the largest cable manufacturing plant in Western Europe. This cutting edge production platform (high-speed extrusion, irradiator, draw tower, etc.) positions the company as the European leader in terms of cable production capacity. The products delivered to Europe are manufactured in Normandy, France on this main industrial site which has 6 factories covering 430,000 m².
ACOME is France's 1st cooperative company, with a turnover in 2021 of 550 million euros and 1800 employees. Since 1932, ACOME has always promoted a cooperative, democratic and responsible governance model.
1,750 employees worldwide
Idea Optical sites
EMEA 81% (whose 73% are base in France, 15% in China, 5% in Brazil)

12 factories
7 factorises in France, 3 in Chine, 1 factory in Brazil, 1 factory in Morocco

Sales locations in 6 countries
France, Germany, Italy, UK, China, Brazil.

Logistics platforms worldwide
EMEA, South America, ASIA

1 expertise & technology group center
France

2 tech centers
France, China

The headquarters
Paris, France
Our values
Commitment
We are committed to protecting the environment (EcoVadis Silver, ISO 14001) and we are also committed to providing all our employees with a healthy and quality working environment, regardless of their field of activity.
Excellence
We seek to build ever more innovative products at the cutting edge of technology. Innovation is at the heart of all our product development.
Respect
Respect is a fundamental value. The company is committed to ensuring that every employee is respected within the company without any discrimination related to gender, age, sexual preference or religion. We also make it a point of honour to apply gender equality in our teams.
Our know-how
Expertise and advice
As an active member of ARCEP's fibre expert committee, our company contributes to the definition of tomorrow's telecom network engineering.
In direct contact with all national commercial operators and third party providers, our sales team supports and advises contracting authorities in their choice of solutions adapted to existing engineering.
Product design
To meet our clients' specific needs and to continuously improve our product range, our design office designs, models and develops new solutions.
Our high product design standards mean we are perfectly in line with market needs, while taking into account feedback from the field.
Production
The assembly and integration of our cabling solutions are entirely manufactured at our production site in Lannion where our workshop cover 3,000 m².
This organization gives us complete control over the production chain, but also makes us highly responsive to support you effectively in your deployment projects.
Key figures
0
MILLION OF
INTEGRATED PIGTAILS
PER YEAR