OTO-T1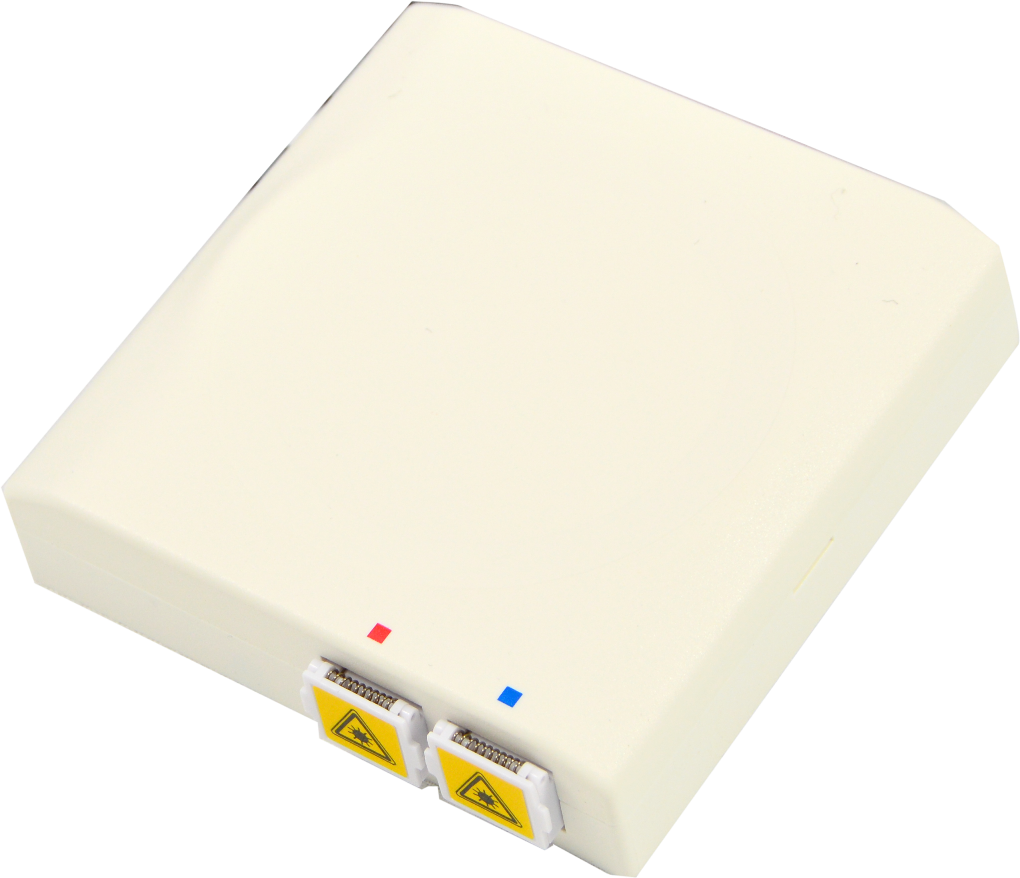 The OTO-T1 (Optical Terminal Outlet) is designed for installation in residential premises.
It is available in 1 or 2 fibre versions. This outlet includes 4 part numbers and can be equipped with 1 or 2 SC/APC adapters and 1 or 2G657 A2 pigtails.
Installation is easy and can be done either by splicing, using a field mountable connector or by using a 900μm pre- terminated cable.
1 base with a connection area (up to 2 SC or LC adapters), five possible cable entries up to 4.2mm and one 5mm cable input as well as a passage to the splicing area;
1 splicing area (up to two 40mm thermo splices);
1 protective cover;
1 identification label area;
1 or 2 optical SC or LC adapters with internal or external valve.
Compact


Fast implementation


Meets regulatory standards


Wall mounting

Product benefits
Attractive product, fitting into any interior.
Can be mounted on a wall or on a plate.
You have a question ?
relative to the product « OTO-T1 »