PRE-WIRED ITOP-144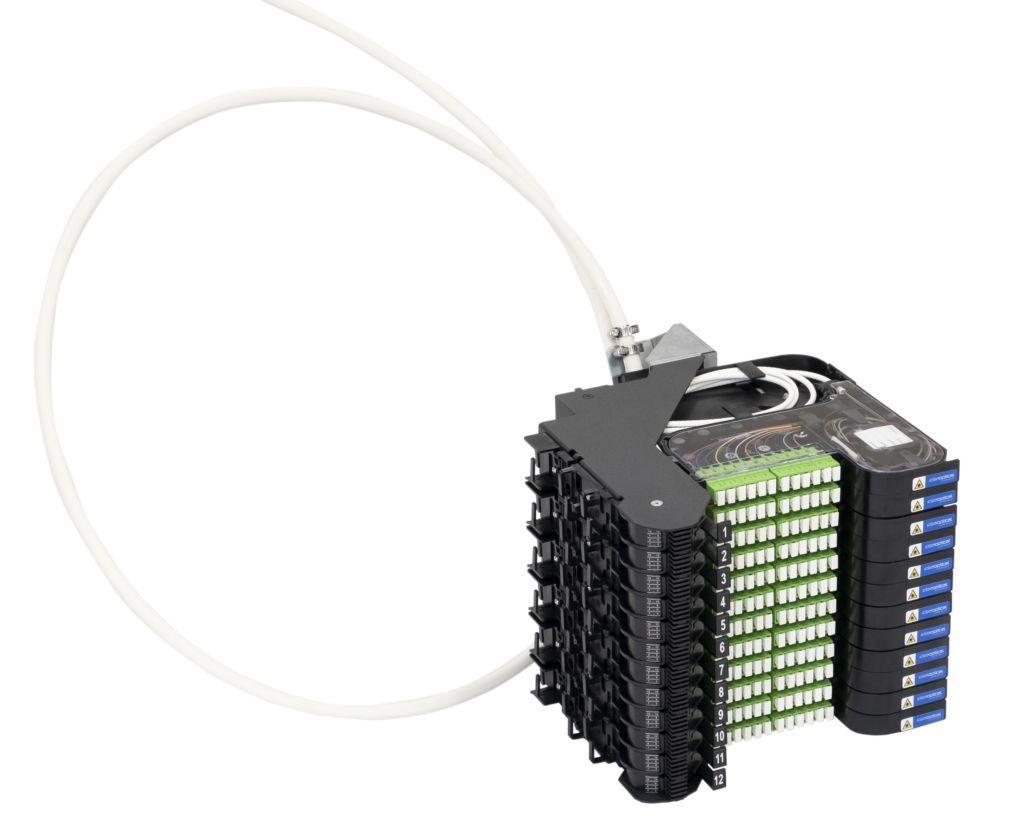 The pre-wired iTOP-144 is an optical head, with a height of 250 m, for iXIO or H-pile beams equipped with 12 iMOD-TOP- ER-12 pivoting optical modules and a 30 or 100 m cable tail (see ACOME cable data sheet). The pre-wired iTOP-144 is fastened directly to a profile via an indexing system that allows for quick, easy, and accurate positioning.
The pre-wired iTOP-144 is a 144 optical fibre head with a cable tail. The pre-wiring is done in the factory by mass splicing on batches of 12 pigtails. Maintenance is carried out by replacing individual pigtails via a standard splice in the splice holder.
It is equipped with a device for anchoring and storing fibre optic protection tubes. These tubes distribute the optical fibres to the various pivoting modules.
Cross-connect cords are managed via the left output of the head, then through the rings attached to the racks which manage the various flows.
Factory tested and assembled


Factory-Spliced


Fast implementation


Figure 8 Coil


Pivot


Serial number


Storage


Work station maintenance

Product benefits
Fast deployment
Factory splicing
Factory assembly
8 coiling
You have a question ?
relative to the product « PRE-WIRED ITOP-144 »