PBA-32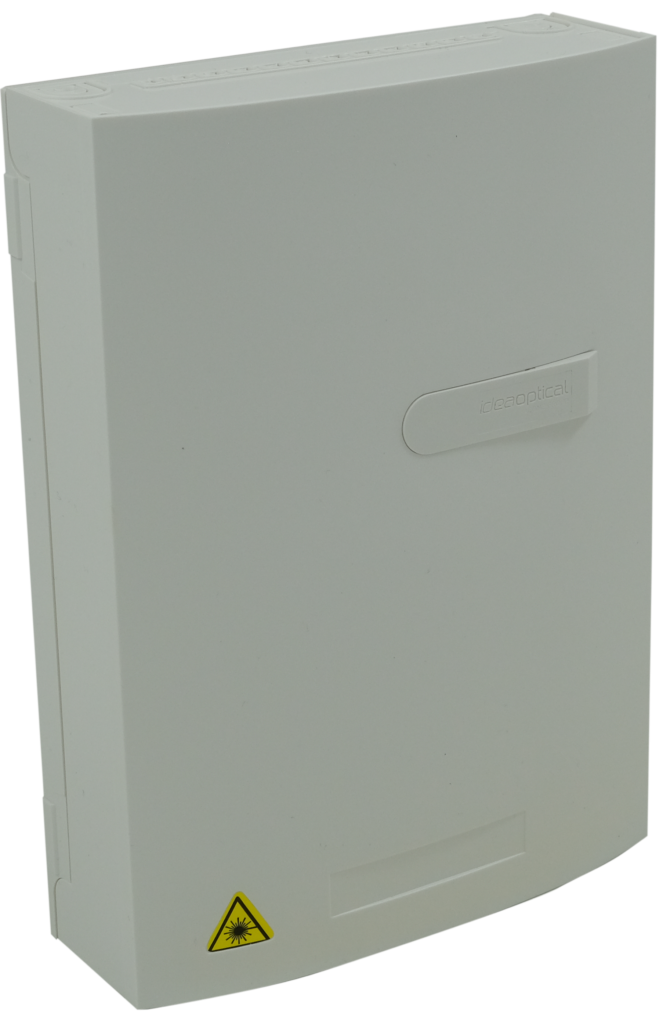 The PBA-32 is designed for wall mounting and is suitable for installation as a riser or footer connection point.
The PBA-32 allows the connection of up to 32 fibres from the vertical distribution cable to the subscriber cables.
This box can be used to connect up to 24 subscriber cables and is compatible with most supply, riser-column and subscriber-connection cables on the market.
1 base with 2 slots for anchoring distribution cables (up to Ø 13.5mm) in the left or right position;
2 areas with 12 individual anchoring slots for subscriber cable (up to Ø 4.2mm);
1 storage area for feed-through module;
2 trays with 16 splices;
1 protective cover with locking screw and laser logo.
Fast implementation


Light


Secure Connection


Wall mounting

Product benefits
Optional offset mounting, allowing the 61mm box to be raised for use in an occupied riser column.
Optional pair of extension covers, for installations along a chute.
You have a question ?
relative to the product « PBA-32 »