MBEO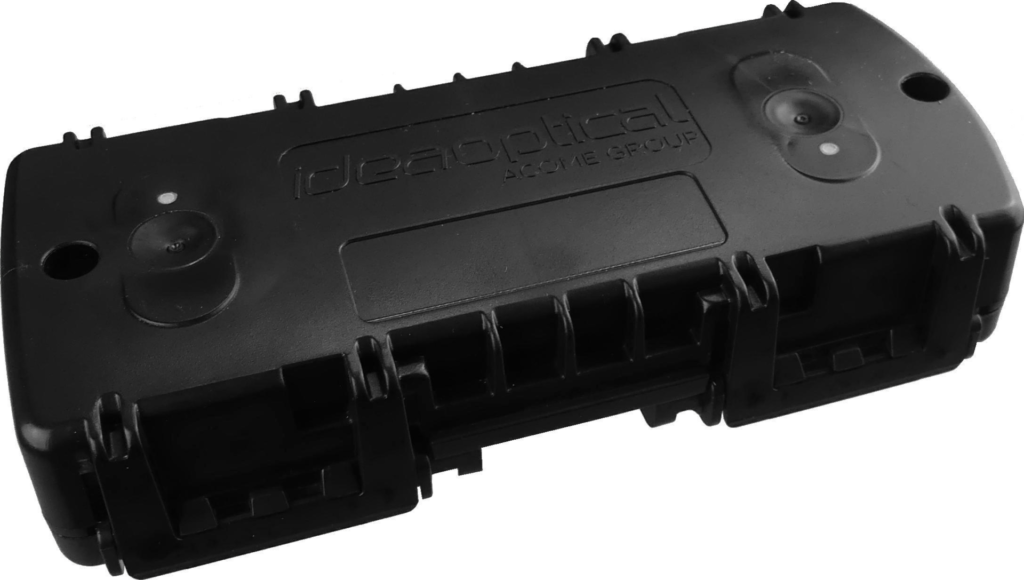 The MBEO (Optical demarcation point) is an IP68 optical connection box designed for outdoor installation in a telecom chamber, in the ground, on a façade or on a post.
The MBEO can be used as a transition box between outdoor and indoor cables, but also to re-establish a damaged optical link or as an ultra compact optical connection point. According to the regulations of some countries, it constitutes a demarcation point between the public and private domain.
1 base, including: four cable inputs (Ø 4 to 6.2mm) with two oblong holes for fastening it when the box is in open or closed position;
1 cover with identification label area;
1 splice tray (40mm splice protection);
1 strip passage for post mounting (optional);
4 plastic clamps.
Compact


Etanchéité IP68


Meets regulatory standards


Wall mounting

Product benefits
Online wiring
Herringbone wiring
Waterproof IP68
You have a question ?
relative to the product « MBEO »