Indoor Discreet Cabling Solution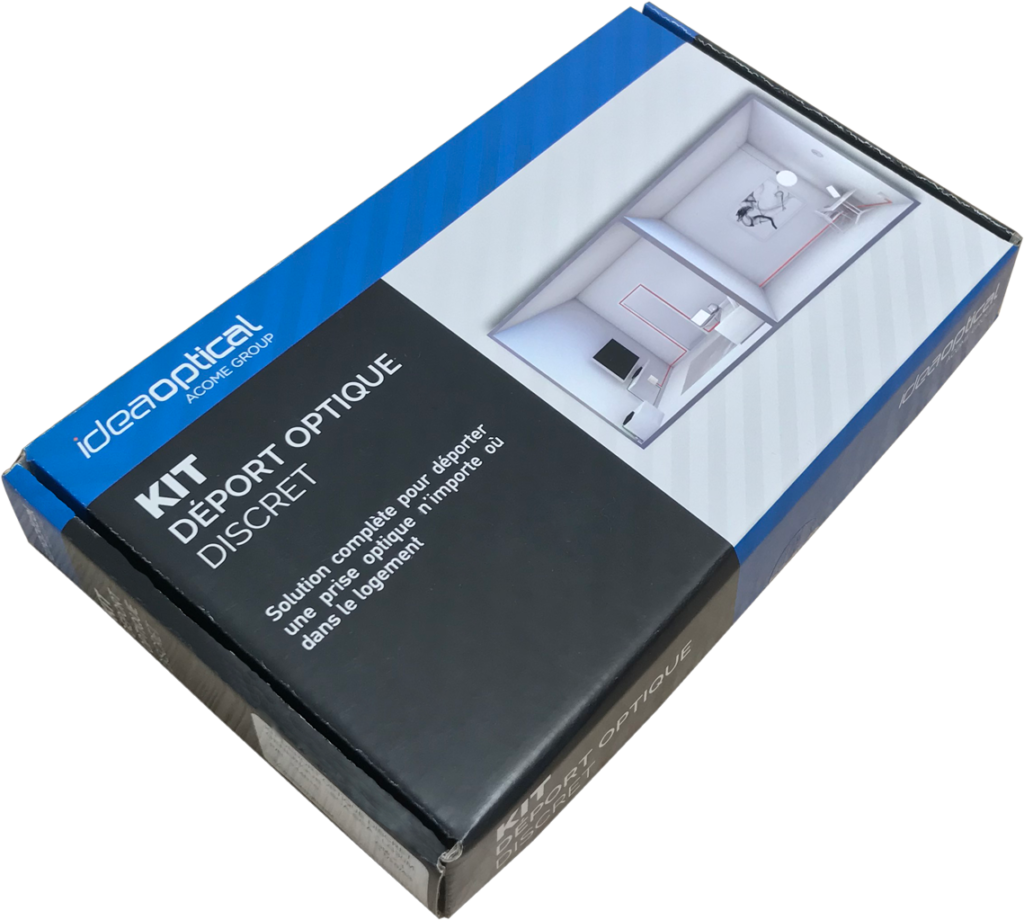 The compact optical remote kit is an optical outlet extension system adaptable to any type of housing. The optical outlet can be installed on any type of support (screw fixing or adhesive sticker) and includes a 30 m discrete micro-cable reel (almost invisible to the naked eye). Pre-terminated at each end, the installation does not require any specific fibre optic tooling (soldering machine, etc.). Installation is quick and easy thanks to accessories to guide the cable through obstacles (doorways and partition crossings). The adhesive syringe has been specifically developed for use in the installation of the cable.
The compact optical remote kit consists of:
1 optical outlet with 30 m of pre-terminated 900 μm SC or LC cable at both ends;
4 wall transitions (hole diameter from 6 to 12mm);
6 closed corner protectors with adhesive for fixing;
6 open corner protectors with adhesive for fixing;
1 syringe containing 35 ml of adhesive (shelf life 18 months in its original unopened packaging, stored between + 5°C and + 30°C);
1 tool for crossing walls (SC plug or 900μm cable);
50cm of adhesive cable-guide tape.
Easy assembly with adhesive


Factory tested and assembled


No splicing necessary


Overlenght Management

Product benefits
Complete solution for remote location of an optical outlet anywhere in the home.
Discreet installation with a 900 μm cable to be deployed over 30 m from the dispensing outlet.
Easier, secure management of wall cross-pieces and door surrounds.
You have a question ?
relative to the product « Indoor Discreet Cabling Solution »