iTOR-36-V3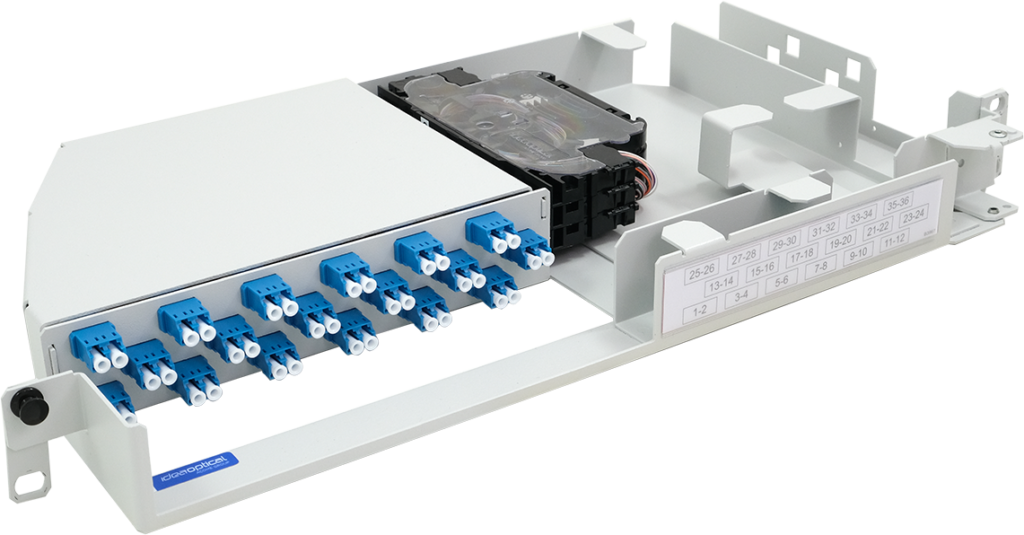 The iTOR-36-V3 is a 19″-1U pivoting optical rack designed for the splicing of optical cables or the direct connection of pre-terminated cables.
19''/ETSI Mixed Use


Anchoring


Overlenght Management


Right/Left Hinge

Product benefits
Patch cord coiling area built into the optical rack.
Direct access to the patch cords on the front panel.
Identification of the optical positions by labels on the front panel.
You have a question ?
relative to the product « iTOR-36-V3 »