iTOR-24/48-HB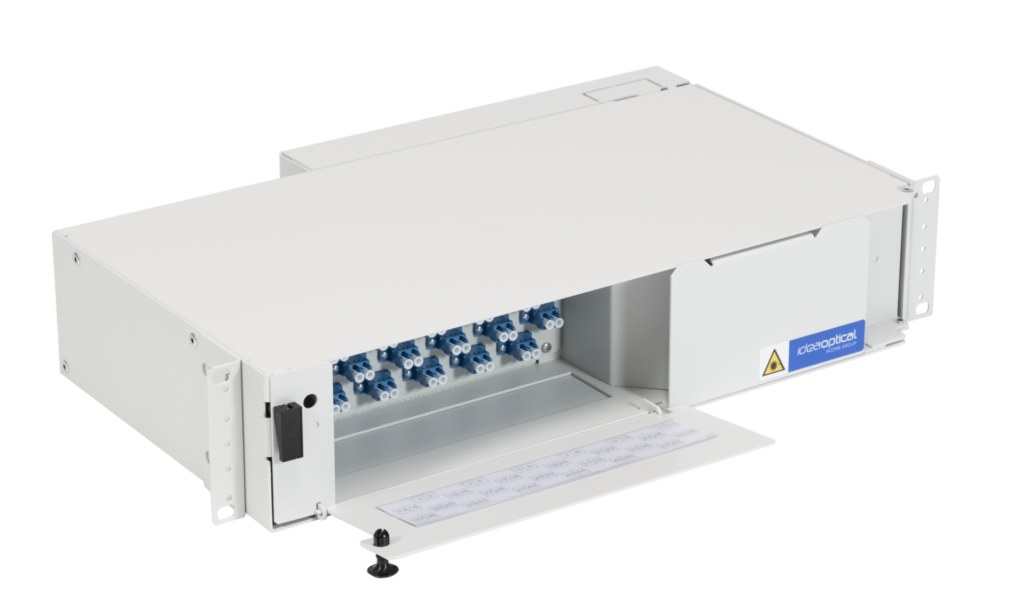 The iTOR-24/48-HB is a 19"-1U or 2U pivoting optical rack, designed for splicing optical cables in harsh environments where complete protection of the optical fibres is necessary.
The iTOR-24/48-HB is composed of:
1 fixed integral metal shell for anchoring multiple cables using BEC-72/144-6T type anchoring boxes;
1 pivoting tray receiving 12, 24 or 48 simplex SC or 12 or 24 duplex LC adapters, up to 4 splice trays and a coiling area for patch cords;
1 front protective shutter for total protection of patch cords while in service;
1 combined attachment system enabling mounting on a 19" or ETSI frame.
As an option, an anti-rodent protective shell adapts to the rear of the rack, preventing any intrusion and access to fibres.
19''/ETSI Mixed Use


Anchoring


Overlenght Management


Rodent proof

Product benefits
Total protection of optical patch cords
Large hinged marking surface
Overlength management
As an option, an anti-rodent protective shell
You have a question ?
relative to the product « iTOR-24/48-HB »