iTOP-CP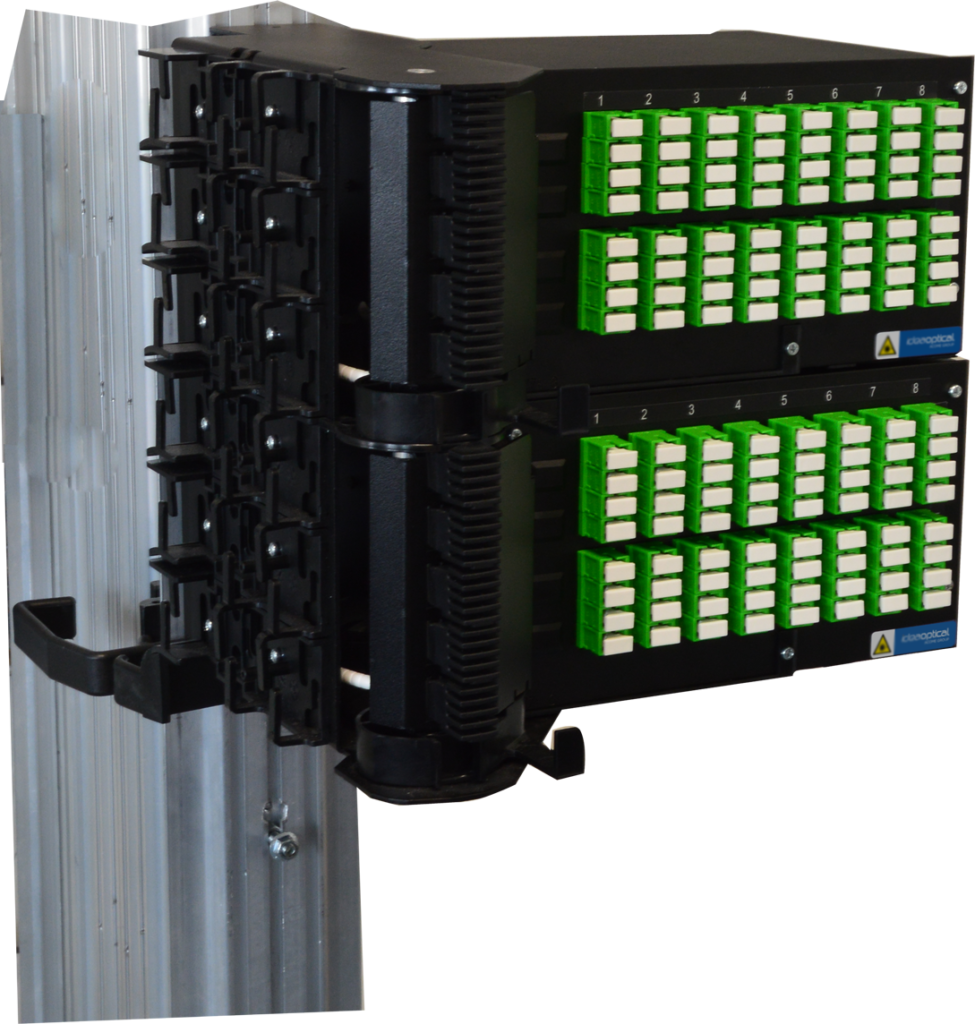 The iTOP-CP is an optical head high beam splitter, with a height of 250mm, for the iMOD-TOP-CP 16/32/64 range of pivoting optical modules.
The iTOP-CP is mounted directly to a beam via an indexing system that allows for quick, easy, and accurate positioning.
The iTOP-CP consists of a chassis and two pivoting trays, which can accommodate two iMOD-TOP-CP 16/32/64 modules.
The iMOD-TOP-CP modules clip onto the iTOP-CP rack head. They have a panel containing up to 68 connections, including one or more 1 × 16, 1 × 32 or 1 × 64 splitters, and come in three versions:
a connection version with up to 4 inputs and splitter outputs on connections on the front panel;
a splicing and connection version including a splice tray (iMOD-TOP-CP-ER with splitter inputs to be spliced and outputs on connections);
a version with long splitter inputs stored in a coiling pocket at the back of the module (4 × 6.5 m in Ø 2mm maximum) (iMOD-TOP-CP-LR) and outputs on adapters.
Patch cords are managed via the left output of the head, then through the guides attached to the racks which manage the various flows.
Direct front access


Factory tested and assembled


Fast implementation


Pivot

Product benefits
Stockage de 2 m de tube de transport par plateau permettant un raccordement sur poste de travail au sol
Capacité jusqu'à 136 fibres
3 versions disponibles :
– Raccordement
– Epissurage et raccordement
– Entrée longue et coupleur
You have a question ?
relative to the product « iTOP-CP »