iTOP-BKO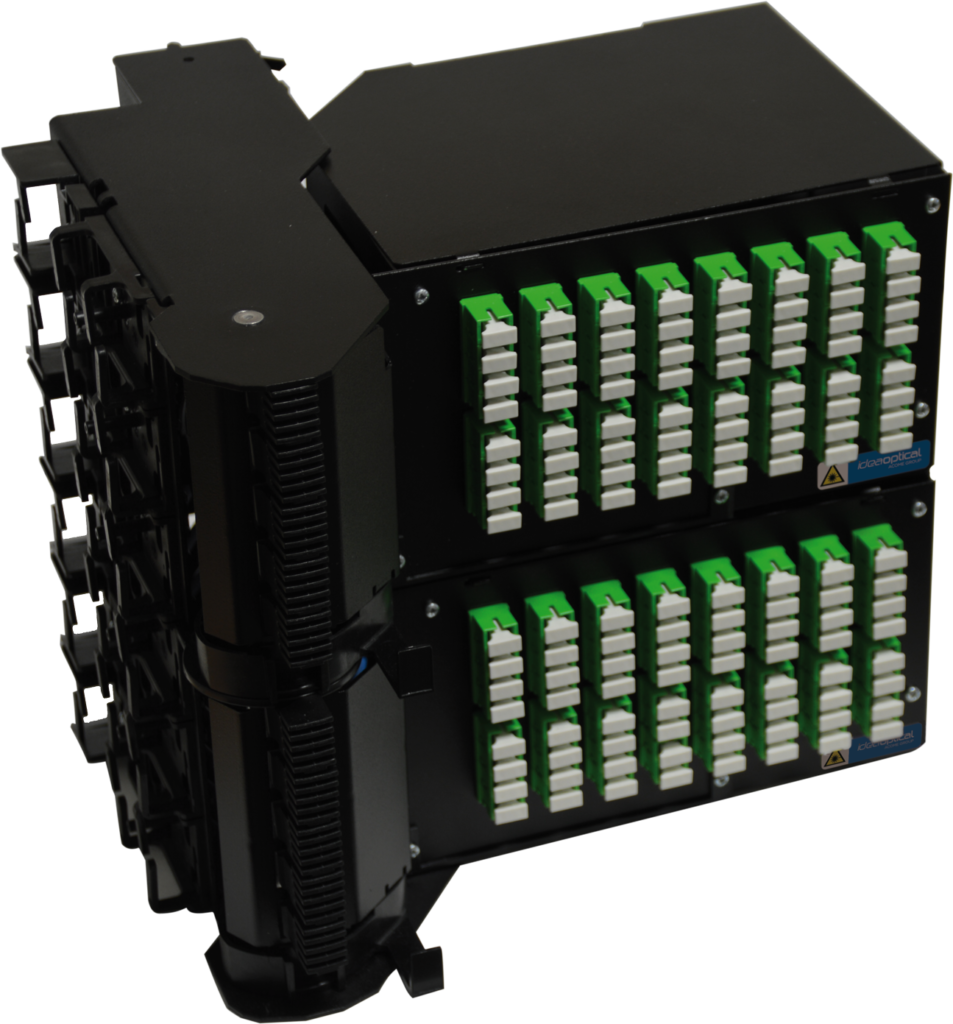 The iTOP-BKO head is an optical head suitable for use with pre-terminated breakout cables. With a height of 250mm, it can be mounted directly to a beam via an indexing system that allows for quick, easy, and accurate positioning.
The iTOP-BKO head consists of a chassis, two pivoting trays, and two iMOD-TOP-BKO modules.
The iMOD-TOP-BKO is a connection module. It has a panel of 64 connections, and an anchoring area taking up to four breakout cable fan-outs.
Patch cords are managed via the left output of the head, then through the guides attached to the racks which manage the various flows.
Direct front access


Fast implementation


Light


Pivot

Product benefits
It has a panel of 64 connections
Ability to anchor up to 8 breakout cables per head
You have a question ?
relative to the product « iTOP-BKO »