iTOP-144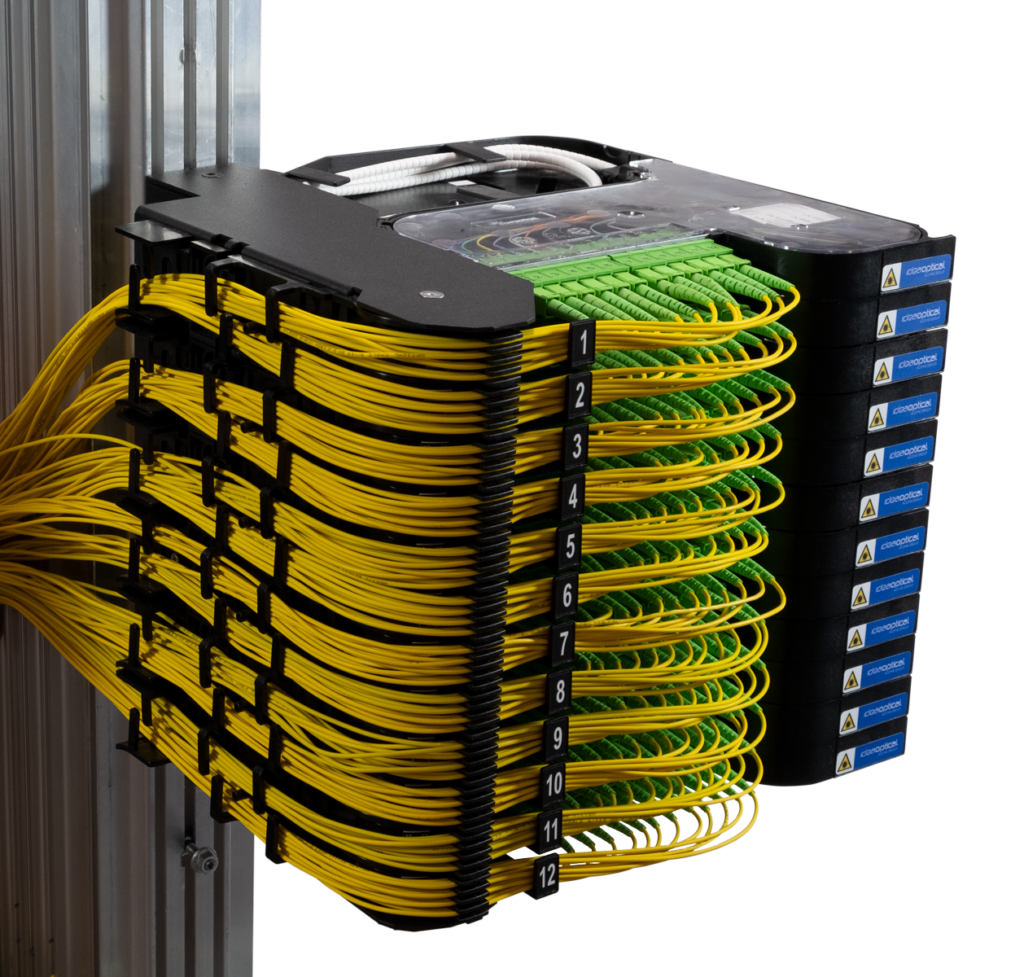 The iTOP-144 is an optical head with a height of 250mm, for steel or aluminium profiles, designed for iMOD-TOP pivoting optical modules. It is directly fastened to a iXIO or HPUL free- standing optical distribution frame via an indexing system, enabling quick, easy, and accurate positioning.
The iTOP-144 can be used to hold and store 5mm diameter pre-terminated cables and tubes, and to distribute the optical fibres to the various pivoting connection, splice or splitter modules.
Patch cords are managed via the left output of the head, then through the guides attached to the racks which manage the various flows.
Direct front access


Pivot


Storage


Work station maintenance

Product benefits
Open cross-connect system
Perpetual scalability via subsequent splitter additions
You have a question ?
relative to the product « iTOP-144 »