iTOM-HD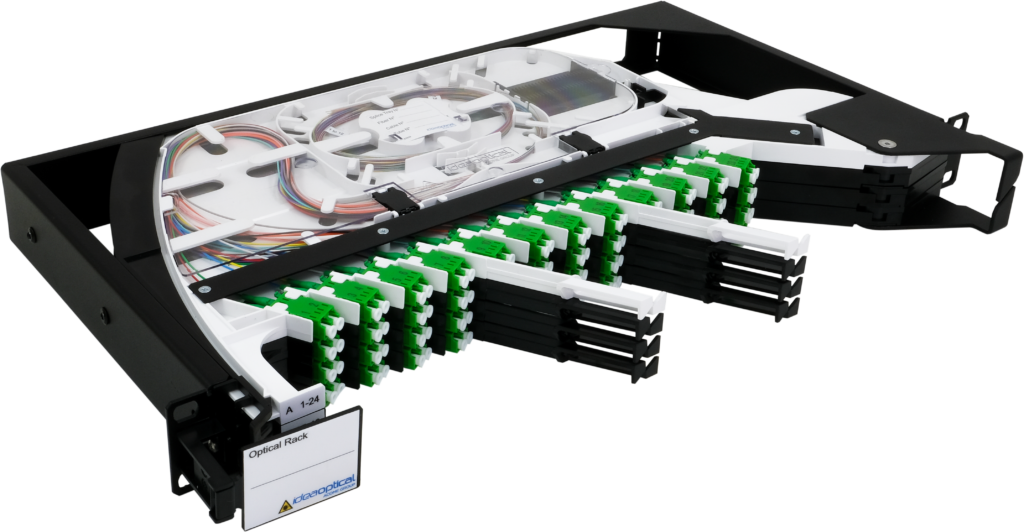 The iTOM-HD is a 19" format pivoting optical fibre rack designed to connect spliced optical fibre. Highly compact, it has up to 384 LC type connection points, or 192 SC type connection points over a 4U height. The 45° connectors provide better cord guidance on exit from the module.
It is especially suitable for FttH subscriber services in shared indoor or outdoor points.
Anchoring


Light


Pivot


Right/Left Hinge

Product benefits
Good safety during work, access to a fibre only requiring a single plate to be opened.
Large format splicing area.
You have a question ?
relative to the product « iTOM-HD »