iTOM-EL-V3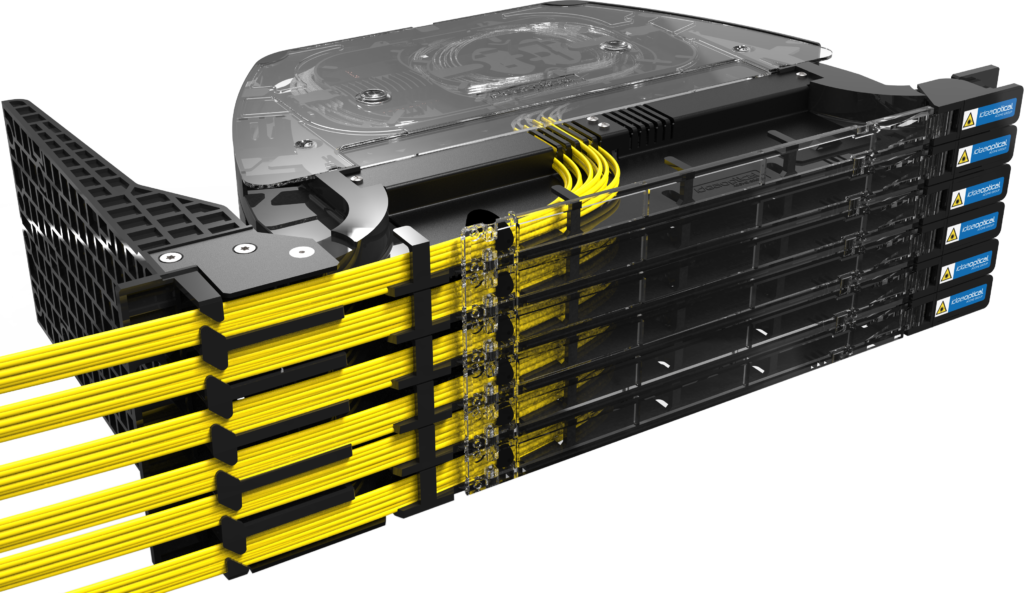 The iTOM-EL-V3 is a 19" pivoting optical rack designed to connect long inputs with optical fibre cables.
The iTOM- EL-V3 is composed of:
1 static part used to guide the protection tubes to the splicing trays;
Up to 6 separate trays pivoting to the right or left;
1 clear pivoting front flap per tray giving direct visual and physical access to the connections (for maintenance and cleaning operations);
1 large format tray per tray;
1 fixing multi-pin to anchor the long inputs up to 2 mm in diameter. Depending on the hinge used, the long inputs
Light


Pivot


Right/Left Hinge


Serial number

Product benefits
Good safety during work, access to a fibre only requiring a single tray to be opened.
Large format tray.
Holds long inputs using the multi-pin.
You have a question ?
relative to the product « iTOM-EL-V3 »