iTES-24-HB-AR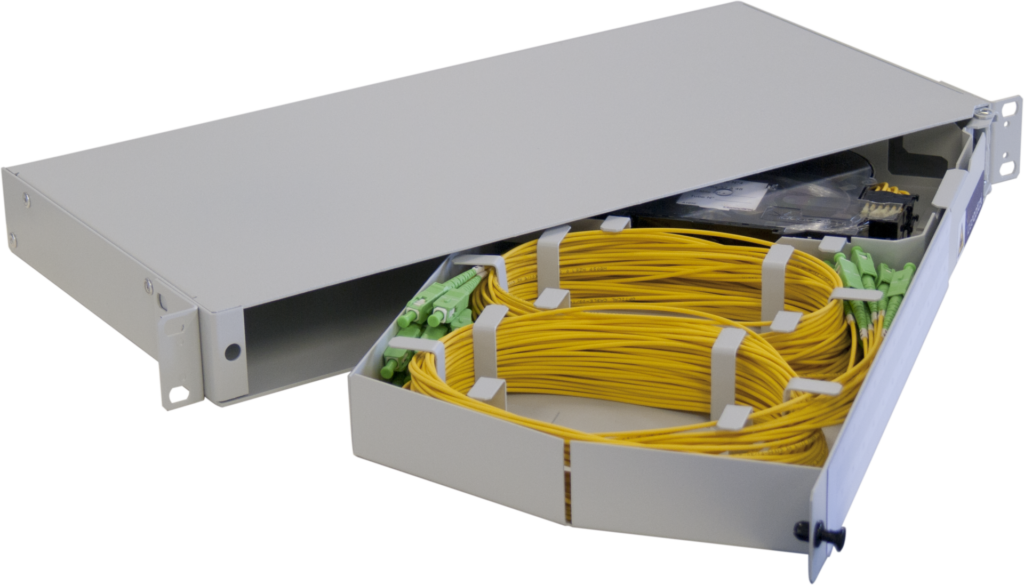 The iTES-24-HB-AR is a 19″-1U pivoting optical rack, designed for splicing and storing long pigtails pending direct connection to a remote device with no cut-off point. Its protective shell is designed for use in harsh environments where complete protection of the optical fibres is necessary.
The iTES-24-HB-AR is composed of:
1 fixed integral metal shell for anchoring a cable using BEC-72/144-6T type anchoring boxes;
1 pivoting tray receiving up to two splice trays and a coiling area for long pigtails;
1 combined attachment system enabling mounting on a 19″ or ETSI frame;
1 anti-rodent protective shell adapts to the rear of the rack, preventing any intrusion and access to cables.
19''/ETSI Mixed Use


Pivot


Rodent proof


Storage

Product benefits
Total protection of optical patch cords
Storage of long pigtails for connection as required
You have a question ?
relative to the product « iTES-24-HB-AR »