iROP-ES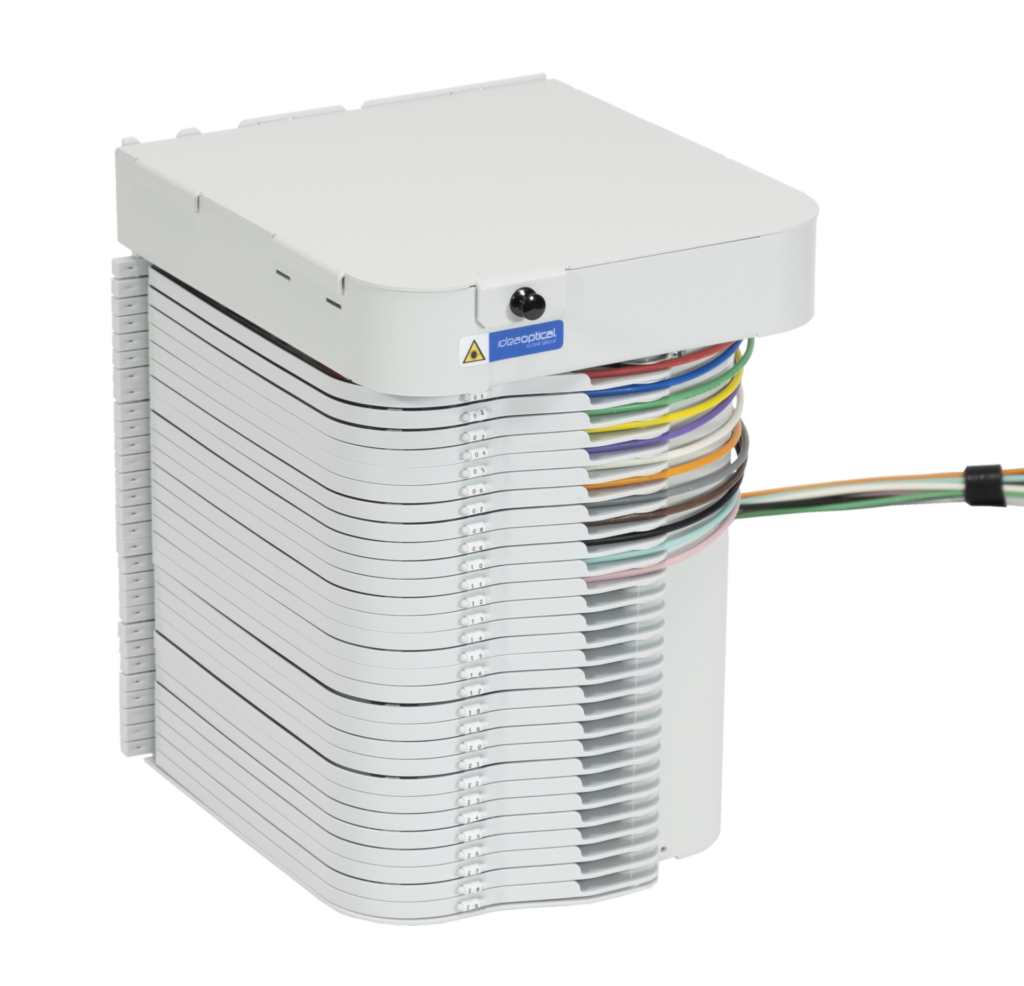 The iROP-ES is an optical cable head for racks (HPUL rail) which provides:
Cable to cable optical splicing for continuity (6 fibres per tray to ensure this function) as well as partial splicing of micro structures.
Cable splicing on long pigtails (or half-patch cords) for connection to active equipment or another cable head.
Optical splicing of cable on rods for connection to another cable head. The various pivoting trays allow the management of splices and the coiling of bare fibres.
The iROP-ES consists of:
1 upper section for anchoring two input cables via the mini-ACS plates enabling partial stitching of micro structures;
1 lower section composed of 6 to 48 pivoting splice trays (12 to 96 fibres), as well as 6 continuity trays (optional).
Anchoring


Independent Fiber Management


Pivot


Stackable

Product benefits
System is scalable by adding further cable heads
Cable head for splicing fibres on long pigtails or rods
No overlength management required since the long pigtails are cut to length
Easy attachment onto rack
You have a question ?
relative to the product « iROP-ES »