iREP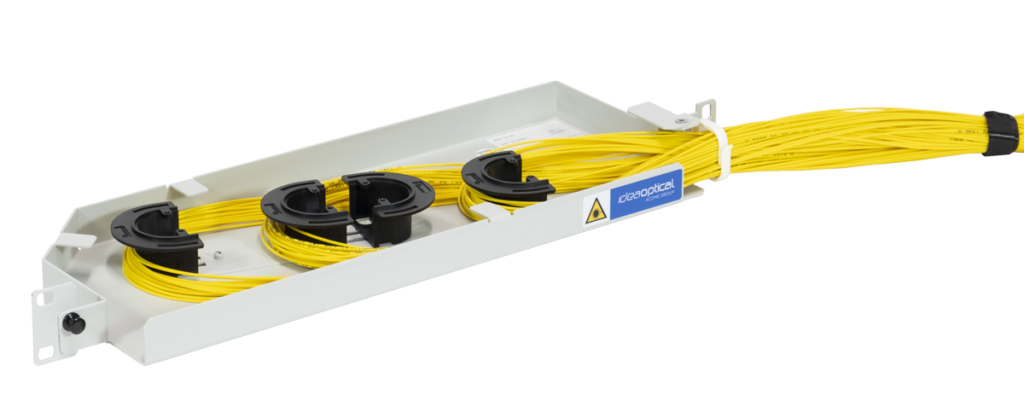 The iREP rack is a rack which manages overlengths of optical patch cords in a 19'' area of 1U height. Composed of a pivoting tray, the internal section is accessed by a simple rotating movement. A set of 4 half-cylinders makes it possible to manage overlengths of 72 patch cords (diameter 1.6mm). Its front side ensures total protection of patch cords and provides a marking and identification area.
Offered in standard version with hinge on right, a version with hinge on left is also available.
1 metal chassis of height 1U;
4 plastic half-cylinders;
1 patch cord input, on right or left according to hinge configuration.
19''/ETSI Mixed Use


2-Sided cable routing


Light


Overlenght Management


Pivot


Right/Left Hinge


Serial number

Product benefits
Optional adjustment tab for ETSI frame available
Organisation of cross-connection patch cords over a compact height of 1U