iRCP-V3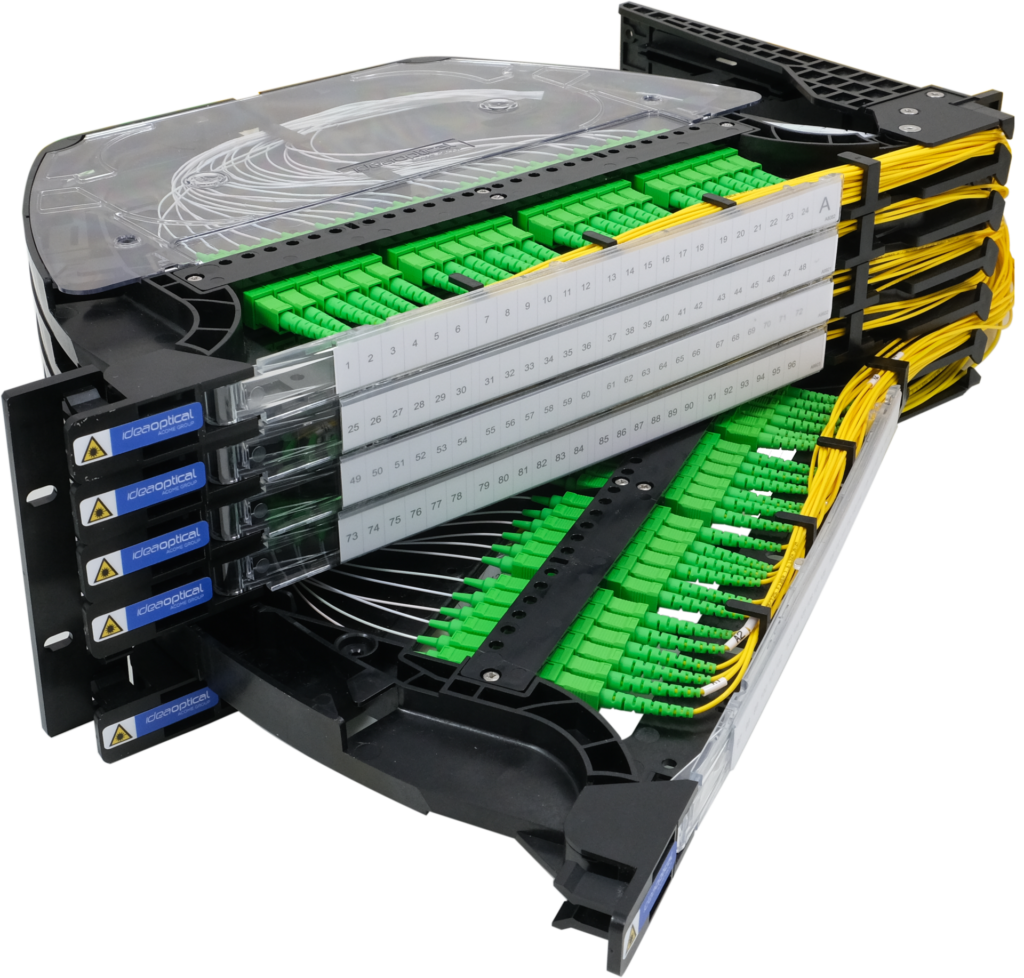 The iRCP-V3 is a 19″ optical fibre rack with a height of 1U to 3U that allows the integration of 1 × 8 to 1 × 64 optical splitters. This optical fibre rack is ideal for the splicing of FTTH signals in the context of PON networks and is inserted at indoor or outdoor distribution points.
1 fixed part with a height of 1U to 3U allowing the optical fibre rack to be fastened to the 19″ uprights and to accommodate the pivoting optical trays. A metal multi- pin in this anchoring bracket allows the guiding of the protection tube or the pigtails to the splice tray (long splitter input);
2 to 6 right or left-pivoting trays with a capacity of 24 splitter outputs on adapters;
1 hinged front strip, with label holder for easy access to connectors for cleaning.
Light


Pivot


Right/Left Hinge


Serial number

Product benefits
Elevated safety during maintenance/installation operations, access to fibre requires only one tray to be opened
Easy cleaning of the rack, by opening the front shutter