iRCP-V1+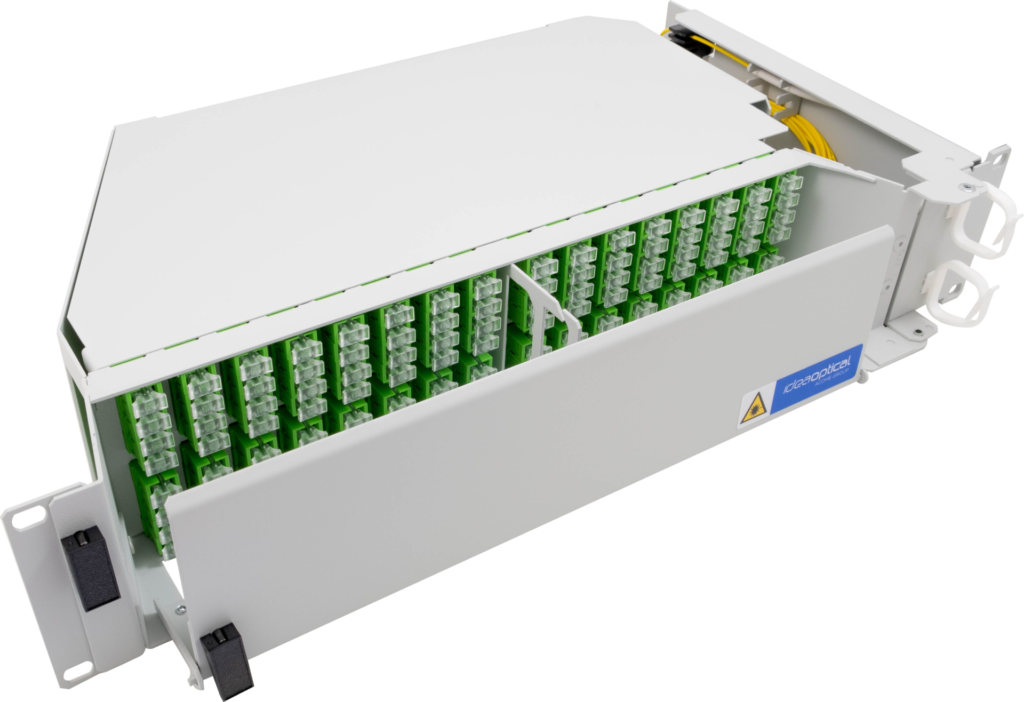 The iRCP-V1+ is a 19" format pivoting optical fibre rack. Adapted to PON-type FttX networks, this optical fibre rack includes a PLC splitter connected to a panel of 64 or 128 SC adapters. The iRCP-V1+ optical fibre rack is available in 3 versions: 1 × 64 (1U or 1.5U height) and 1 × 128 (2U height). In addition, the optical fibre rack offers the possibility of adding a splice tray to maintain the splitter if necessary.
The iRCP-V1+ optical fibre rack contains:
1 × 64 or 1 × 128 PLC splitter
1 support to integrate a 12 OF splice tray in case the splitter is damage;
1 strip with 64 or 128 SC adapters;
1 pivoting anchoring bracket;
1 multi-pin in the bracket to accommodate the overlengths of the pigtail on standby;
1 pivoting front shutter with identification tag;
1 fastening kit for 19" frame mounting.
Direct front access


Factory tested and assembled


Mounting kit


Pivot


Right/Left Hinge

Product benefits
Available in 4 versions :
1×64 (1U or 1,5U height)
1×128 (2U or 3U height)