iMOD-TOP MTP®/ MPO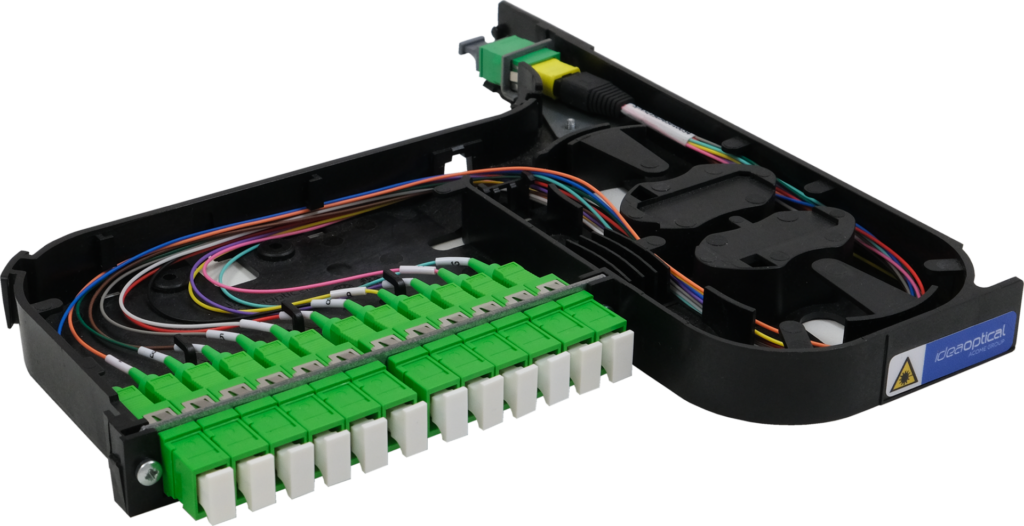 iMOD-TOP MTP® modules clip onto the iTOP-144 optical head. They have a panel of 12 SC, LC or 6 MTP® adapters, an integrated 12-position splice tray, and can accommodate pigtails or optical splitters as required.
iMOD-TOP fanout MTP® : Connection module equipped with an 8/12 base MTP® fan-out to 8/12 connectors
iMOD-TOP-TAP-MTP® : Optical supervision module for 2 MTP® 8 base
iMOD-TOP 6 raccords MTP® : Optical connection module for 6 MTP®
"MTP®" a US CONEC trademark. The MTP®connector is an MPO-family connector as defined in the IEC-61754-7 standard.
Light

Product benefits
Clip onto the iTOP-144
They have a panel of 12 SC, LC or 6 MTP® adapters
An integrated 12-position splice tray
You have a question ?
relative to the product « iMOD-TOP MTP®/ MPO »