iLIA Monitoring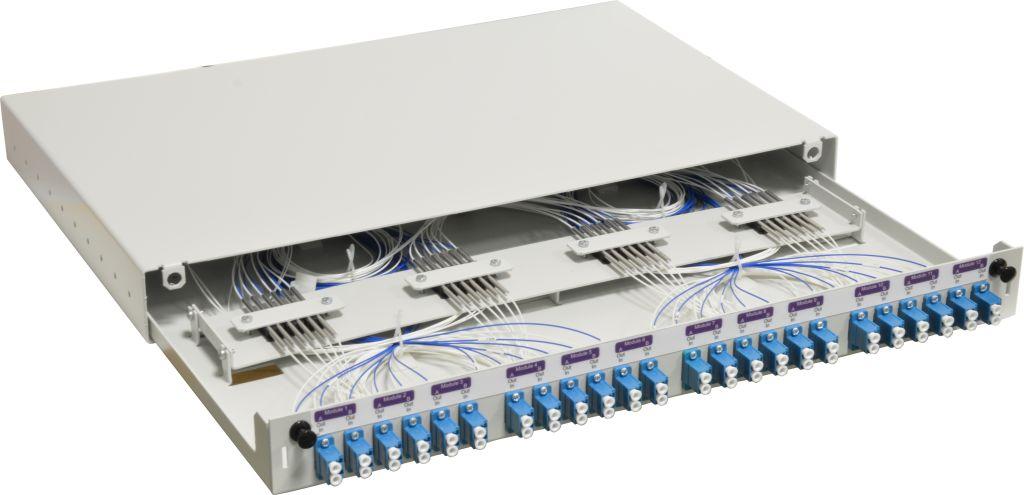 iLIA Monitoring devices are 19″-1U optical racks for supervision of optical networks.
iLIA Monitoring systems include up to 12 TAPs (Test Access Points) and enable reliable, permanent access to network traffic without degrading performance.
Three versions are available:
iLIA Monitoring V1 : full front-panel access;
iLIA Monitoring V2 : "Operations" access on the front panel and "Supervision" access at the rear;
iLIA Bidirectional Monitoring : a version dedicated to single-fibre dual-wavelength optical transmission (1310/1550 nm).
Different splitting rates are available (50/50, 70/30, 80/20, etc.) according to the application.
19''/ETSI Mixed Use


Direct front access


Factory tested and assembled


Sliding

Product benefits
Permanent access to network traffic without degrading performance
High density (12 TAP/1U) with the dual-access version
Supports single-fibre bidirectional links (2 wavelengths)
The racks come in single or multi-mode versions
You have a question ?
relative to the product « iLIA Monitoring »