iLIA-96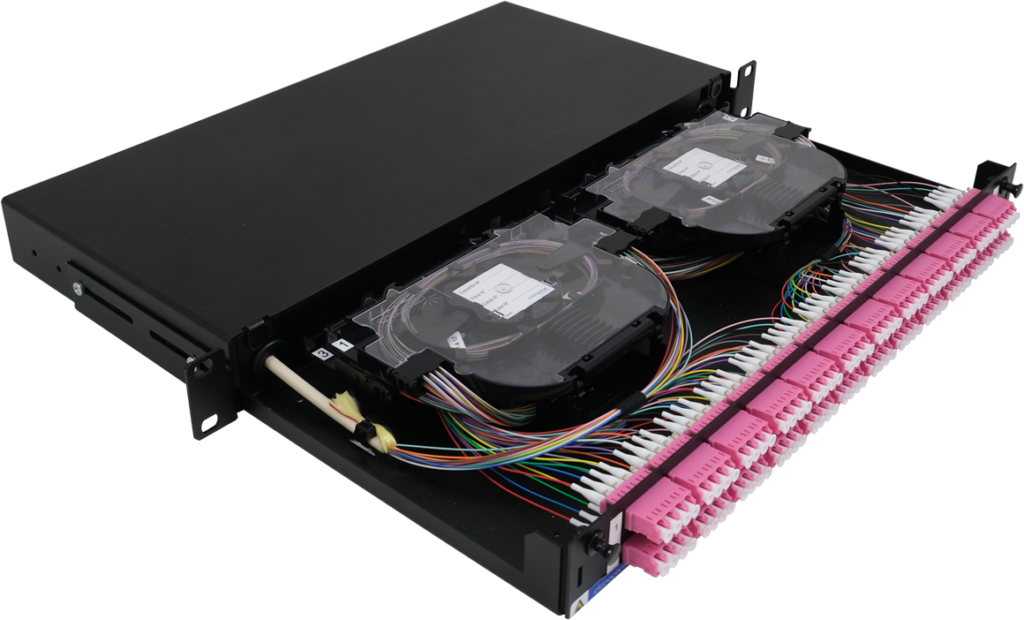 The iLIA-96 is a sliding 19″-1U optical rack for connecting fibre-optic cables by splicing or direct connection. Thanks to its robust construction, it offers complete safety and reliability for the installation and maintenance of your fibre- optic networks.
To save time during installation, the racks come pre-equipped with adapters and pigtails.
The iLIA-96 optical rack is composed of:
1 fixed metal cover supporting and protecting the whole unit;
1 sliding tray for anchoring up to two cables in the right input or two cables in the left input, equipped with a locking device in open position;
2 19″ and ETSI compatible fastening struts for mounting in all types of frames;
1 complete mounting kit (cage nuts, screws, cable gland, collars).
19''/ETSI Mixed Use


2-Sided cable routing


Direct front access


Fast implementation


Mounting kit


Sliding

Product benefits
Pigtails are coiled under the trays for maximum protection
Locking the trays in an open position enables easier installation
1 complete mounting kit (cage nuts, screws, cable gland, collars)