iBER-1675 OUTDOOR 2X21U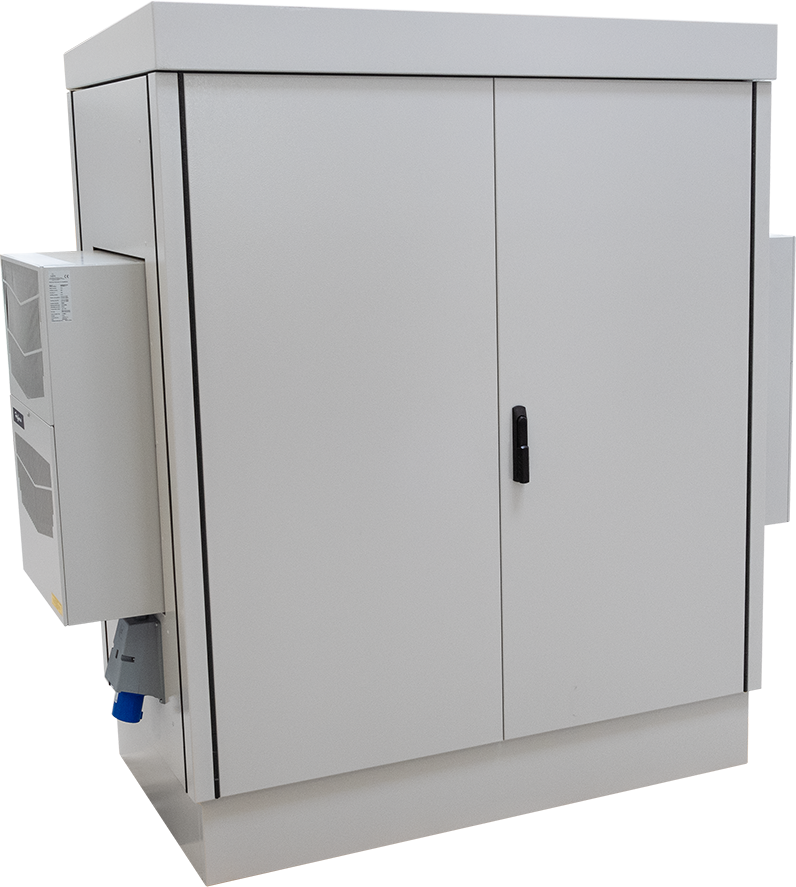 The iBER-1675 OUTDOOR 2x21U is a secure, watertight street cabinet designed to house active equipment with two 19'' areas for active and passive equipment. These two areas are separated by an overlength management area allowing optical patch cords to be cross-connected.
The casing of this modular cabinet is completely removable to facilitate access for installers. The cabinet has both side and front-panel doors. Active equipment can be powered in three ways: main power supply, generator or battery.
The OUTDOOR iBER-1675 2x21U has three areas dedicated to the following functions:
the 19″ area on the left houses the active equipment (e.g., power panel, power manager with rectifiers, etc.);
the 19" area on the right houses passive optical equipment connections;
the lower area houses the batteries.
There are several additional features to round out the use of the cabinet: air conditioners, LED lighting, a computer support tablet, a multi-socket plug adaptor and a document holder.
Anti-Graffiti finish


Assortment of RAL Colors Available


Base


Direct front access


Lifting rings


Opens to 120°


Removable


Secure Connection


Single Patch Cord Length

Product benefits
Can accommodate active equipment of great depth
Maintains an ideal temperature thanks to air conditioners
200 mm base included
CEE single-phase plug
Air conditioner on each side door

You have a question ?
relative to the product « iBER-1675 OUTDOOR 2X21U »