iBER-1650 OUTDOOR G1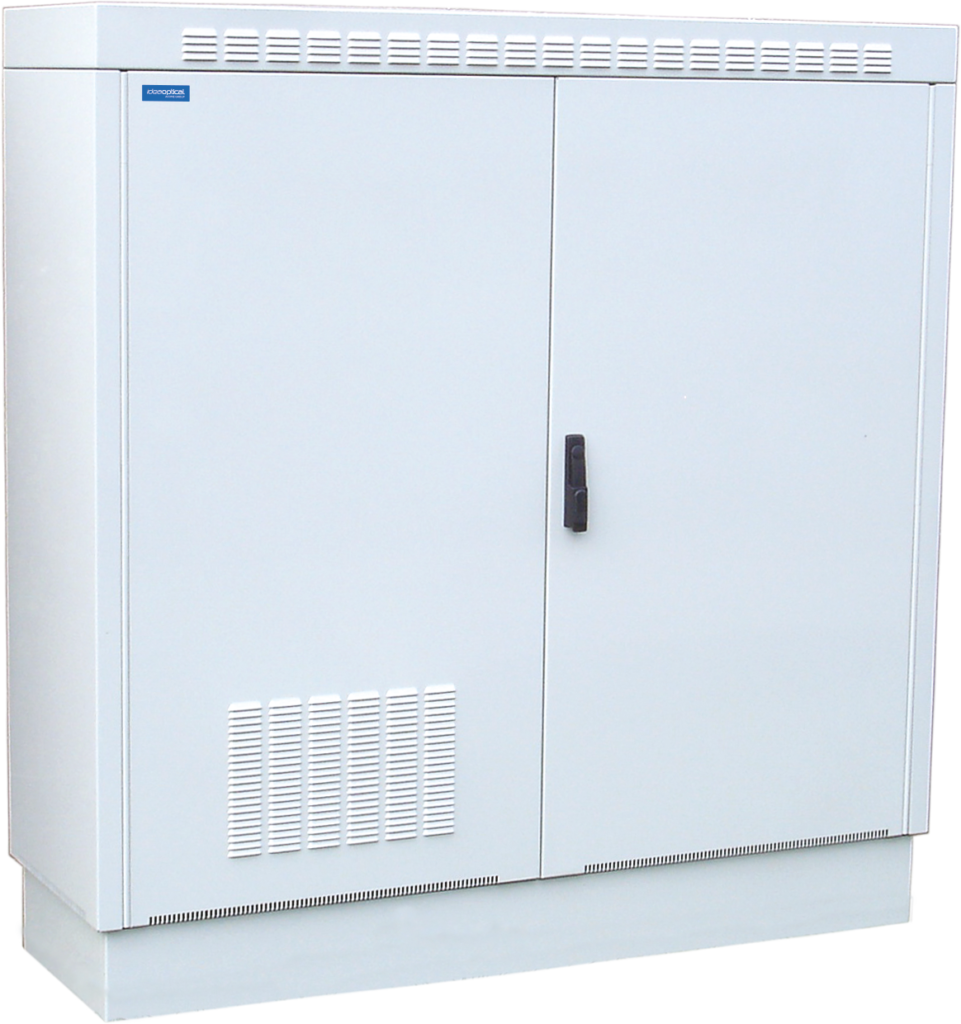 The iBER-1650 OUTDOOR , available in 2 versions (2 × 28U and 2 × 40U), are secure waterproof street cabinets that enable fibre optics patching.
They serve as a fibre distribution terminal and are therefore particularly suited to FTTH point-to-point (P2P) or point-to- multipoint (PON) projects.
Their structure is based on a double-walled aluminium panel which gives them excellent thermal regulation performance that can be further improved by installing mechanical ventilation (optional) when hosting active equipment.
The OUTDOOR iBER-1650 has three areas dedicated to the following functions:
the 19'' area on the right is reserved for connections of
customer fibres as well as operator collection fibres;
the 19″ area on the left accommodates the operator equipment items (splitters or active equipment items,
depending on the technology used);
the central area is composed of a patch cord management
area system that organises the flow and overlengths of patch cord between the operator and subscriber fibres.
Anti-Graffiti finish


Assortment of RAL Colors Available


Base


IP55 Weatherproof


Lifting rings


Meets regulatory standards


Opens to 120°


Removable


Single Patch Cord Length

Product benefits
Can accommodate active equipment
Suitable for PON and point-to-point networks
Mechanical ventilation available using an extractor + filter (optional)
As an option, an energy strip can be installed to power the active equipment and utilities in the street cabinet

Une question ?
relative au produit « iBER-1650 OUTDOOR G1 »