iBER-1635-RES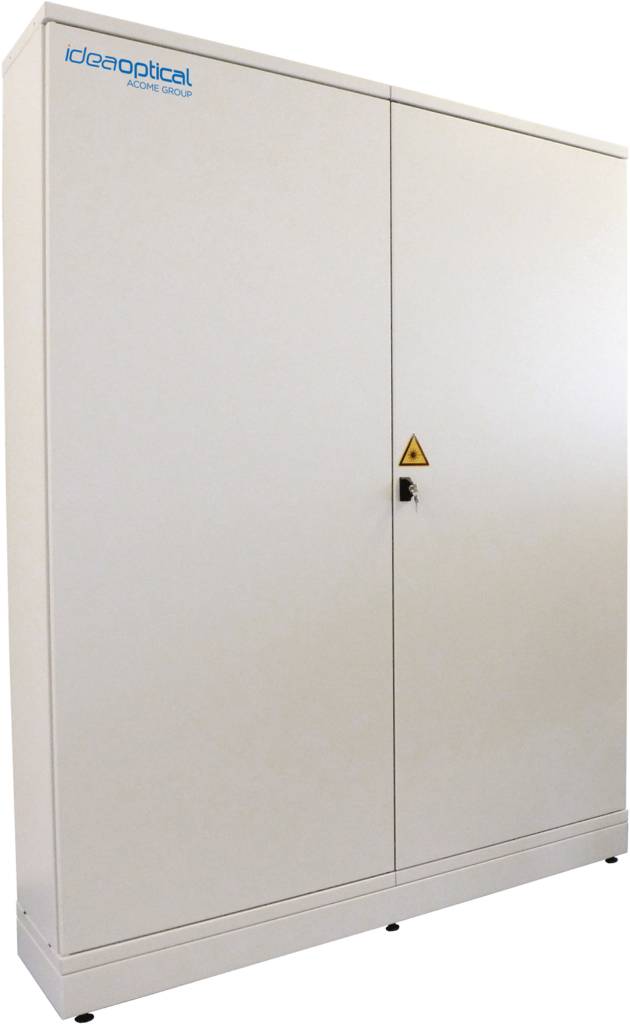 The iBER-1635-RES is a cross connect and secure optical distribution frame for cross-connecting fibre-optic cables.
It is a fibre distribution terminal. It is therefore particularly dedicated to FTTH point-to-multipoint (PON) projects. Its structure, made up of painted electro-galvanised steel panels, gives it very good mechanical resistance.
The iBER-1635-RES is equipped with a double door and has three areas dedicated to the following functions:
the 19" area on the left is composed mainly of operator optical splitters;
the 19" area on the right is composed mainly of subscriber fibre connections;
the central area is composed of a patch cord management area system that organises the flow and overlengths of patch cord between the operator and subscriber fibres.
It is used to anchor cables and distribute optical fibres to the various equipment items. It also has accessories for physically separating transport links, splitter inputs and cross-connect cords.
The iBER-1635-RES frame is particularly suitable for iRCP splitter racks and iTOM "subscriber" racks. It is compatible with BEC anchoring and fan-out elements of any capacity.
Anchoring


Overlenght Management


Single Patch Cord Length


Top/Bottom cable entry

Product benefits
Suitable for PON and point-to-point networks thanks to the use of single-length patch cords (4.0 m).
Storage and management of pending fibres (not connected) in the base.
Une question ?
relative au produit « iBER-1635-RES »