OENTI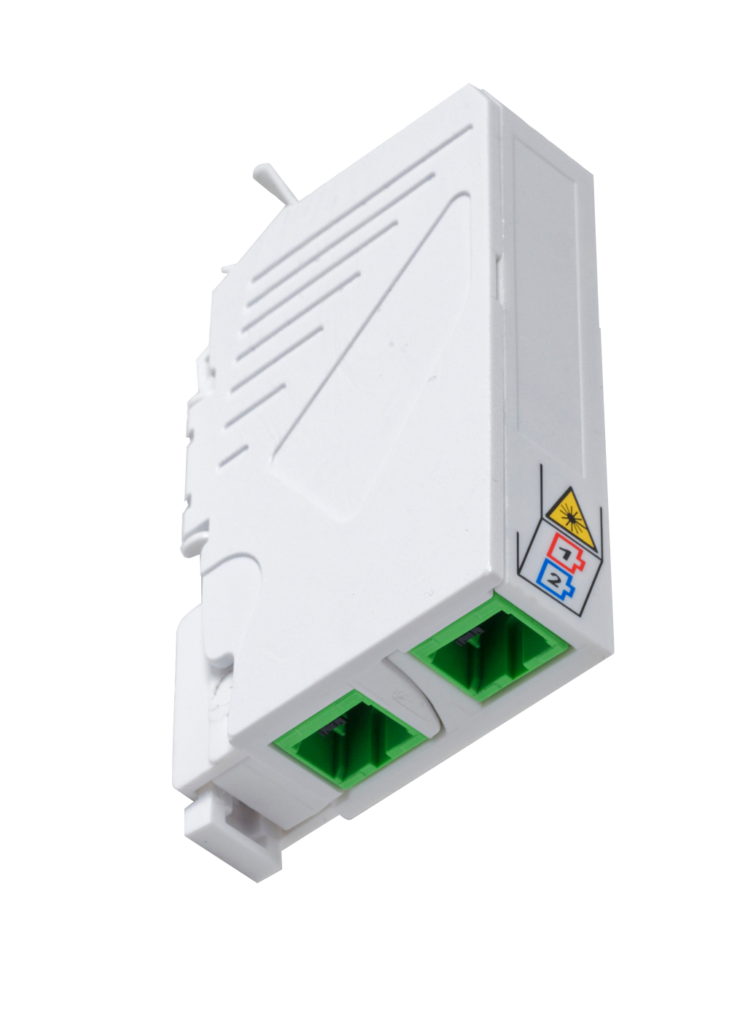 The OENTI (Optical External Network Test Interface) is ideal for creating an optical termination point in new housing equipped with a communication panel. This "circuit breaker" type of device is installed directly on a DIN rail and does not require any special tools. The optimised format of this OENTI facilitates its integration in congested communication boards.
1 cable input;
1 or 2 bare fibre or 900μm coiling areas depending on the version;
1 panel with a maximum of two adapters for the OENTI 2 OF (single base) and a maximum of four adapters for the OENTI 4 OF (double base);
1 to 4 SC or LC DX adapters with a retractable internal protection valve to protect the ceramic centring device;
1 identification label area
(45 × 10mm).
Compact


Fast implementation


No splicing necessary


Rail mounting DIN

You have a question ?
relative to the product « OENTI »