UNB1627 PRE-TERMINATED CABLE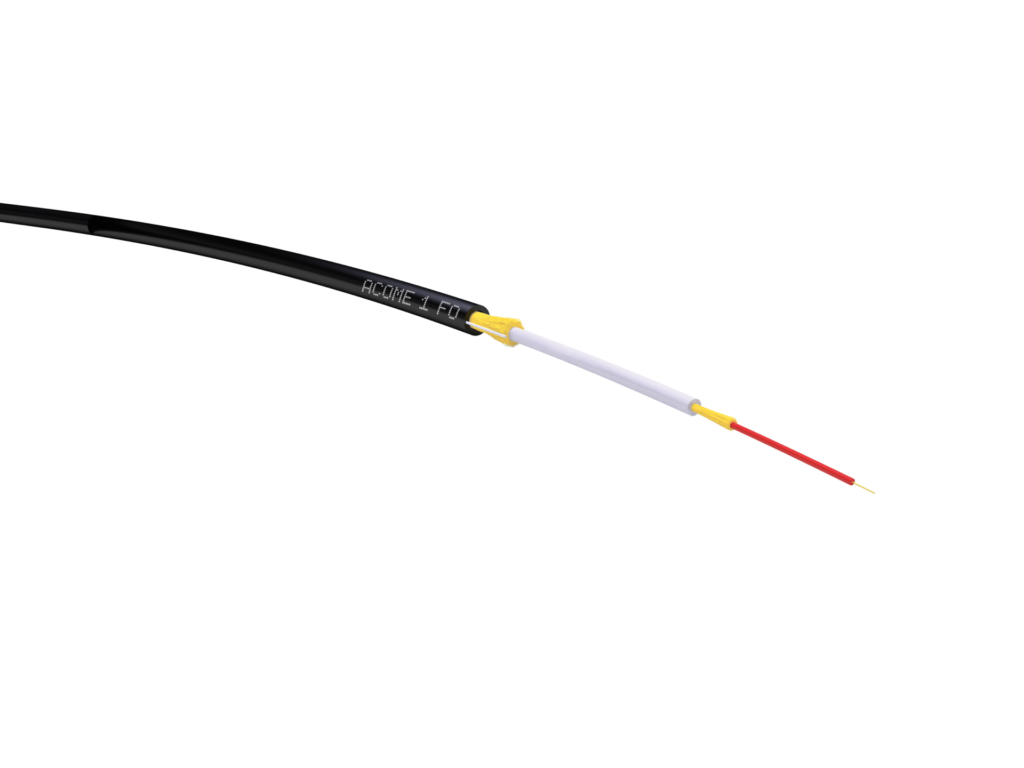 The pre-terminated subscriber connection cables allow a quick and easy installation inside an optical outlet using standard equipment and tools (no fusion splices to be made at the subscriber's home).
The UNB1627 strippable cable allows a continuous installation from the home to the outdoor connection point without any transition point thanks to the inner cable contained in the UNB1627 cable.
This 900 μm SC pre-terminated cable consists of an ACOME UNB1627 indoor/outdoor cable (see UNB1627 technical data sheet for more characteristics).
Easy assembly with adhesive


Factory tested and assembled


Meets regulatory standards


Traceability

Product benefits
Packaging in dispensing box
UNB1627 cable push sleeve
UNB1627 PRE-TERM 900 μm CABLE
EUROCLASS FIRE RATING Dca
You have a question ?
relative to the product « UNB1627 PRE-TERMINATED CABLE »