OPTICAL SPLITTERS PLC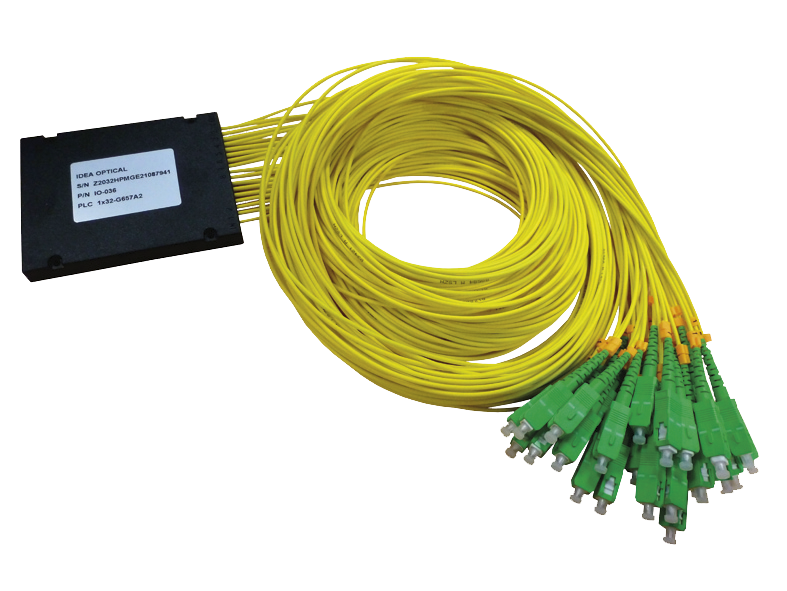 Planar splitters (PLCs) are made with an integrated optical base. They offer excellent optical performance and reduced dimensions. PLC splitters are particularly suitable for PON-type FTTx networks. They come in 1 × 2 to 1 × 64 versions on 250μm coloured bare fibres, 900μm tube or 2mm cable.
They are integrated into all Idea Optical products and notably in iMCP modules and iRCP racks (see "Modules" and "iRCP").
Product benefits
Wide operating range (1260-1620 nm).
Low insertion loss.
Low sensitivity to polarisation.