DISCREET TRANSITION BOX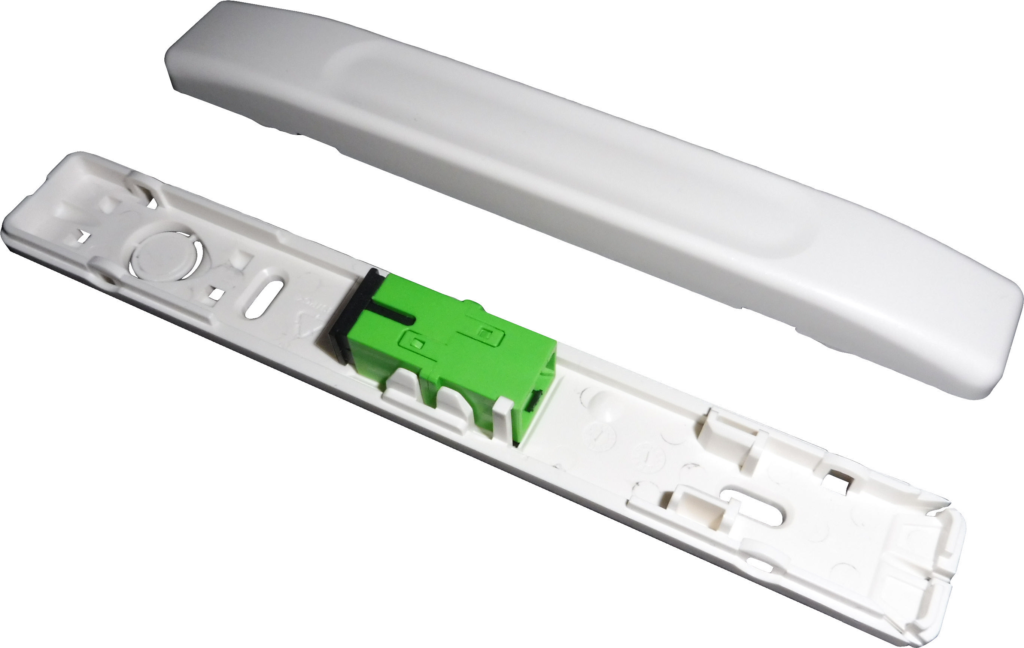 The compact Transition Box is usually placed near the entrance to the subscriber's home. This optical junction provides the link between the operator's network and the subscriber's compact optical remote kit. This box is compatible with the range of pre-terminated subscriber cables. Its compact size allows it to fit easily into the subscriber's home environment.
The compact transition box consists of:
1 base including two cable inputs of up to 4.2mm and three inputs for 900 μm discrete cable;
1 protective cover;
1 SC type optical adapter with internal valve.
2-Sided cable routing


Compact


Light


Wall mounting

Product benefits
Secure disconnection of the discreet 900 μm terminated cable.
Input into box along a skirting board or a profile rail for discreet 900 μm cable.
You have a question ?
relative to the product « DISCREET TRANSITION BOX »