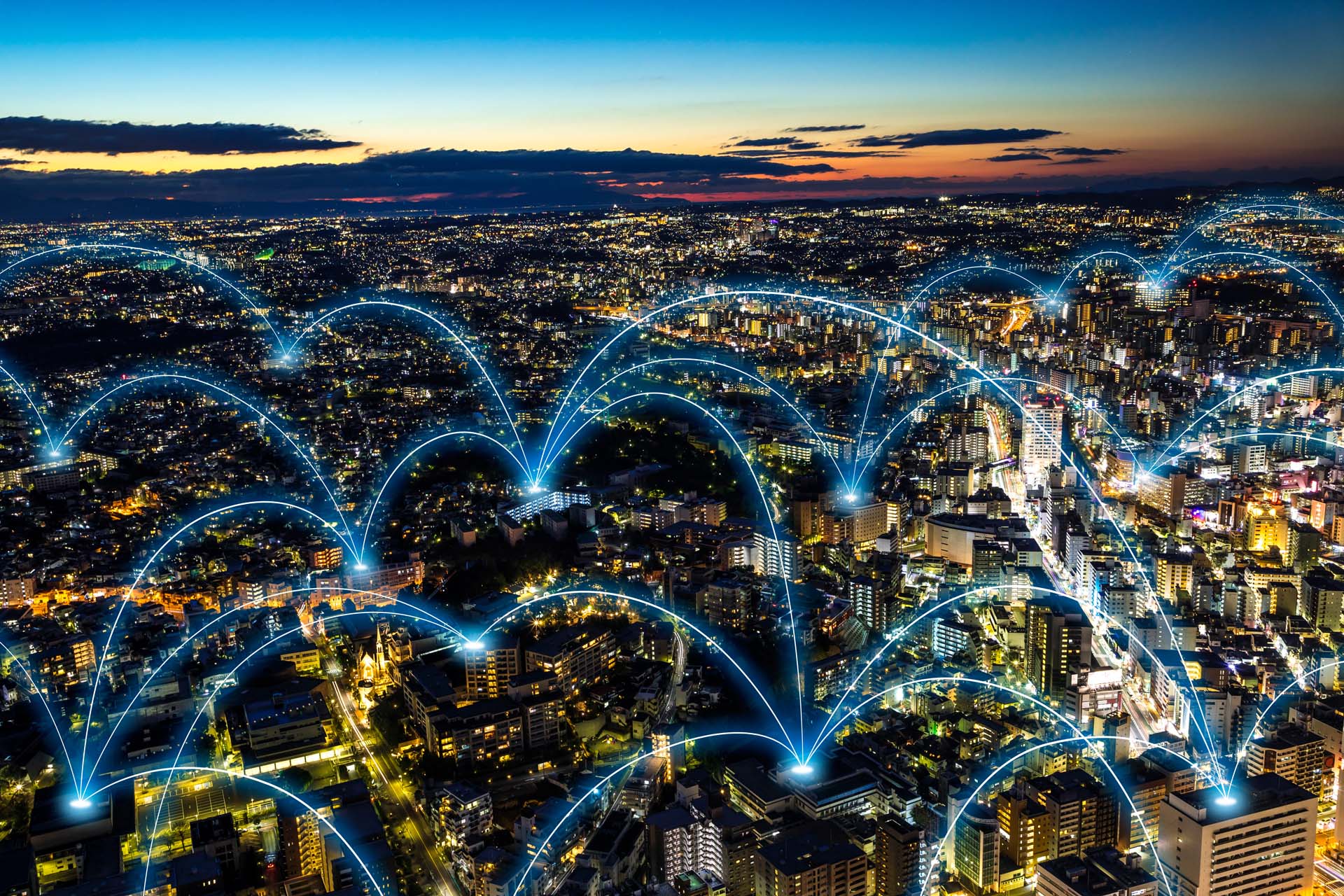 News for data centres with the iROC high density solution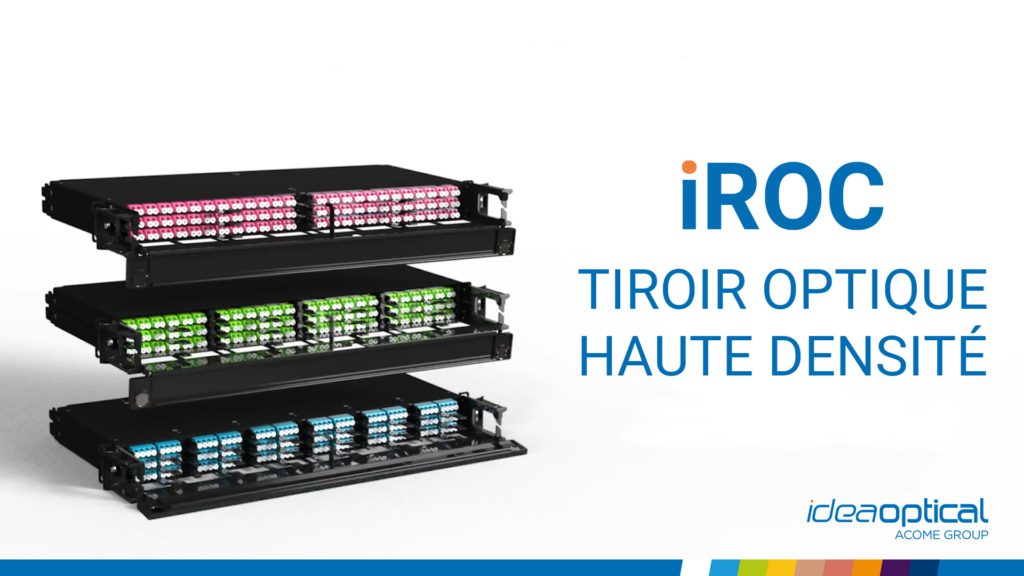 There was a missing link from the Meet Me Room to the customer's active hardware to have an end-to-end solution guaranteed by Idea Optical. The chain is now complete with the launch of the iROC high density range. The most complete and scalable compact solution on the data centre market.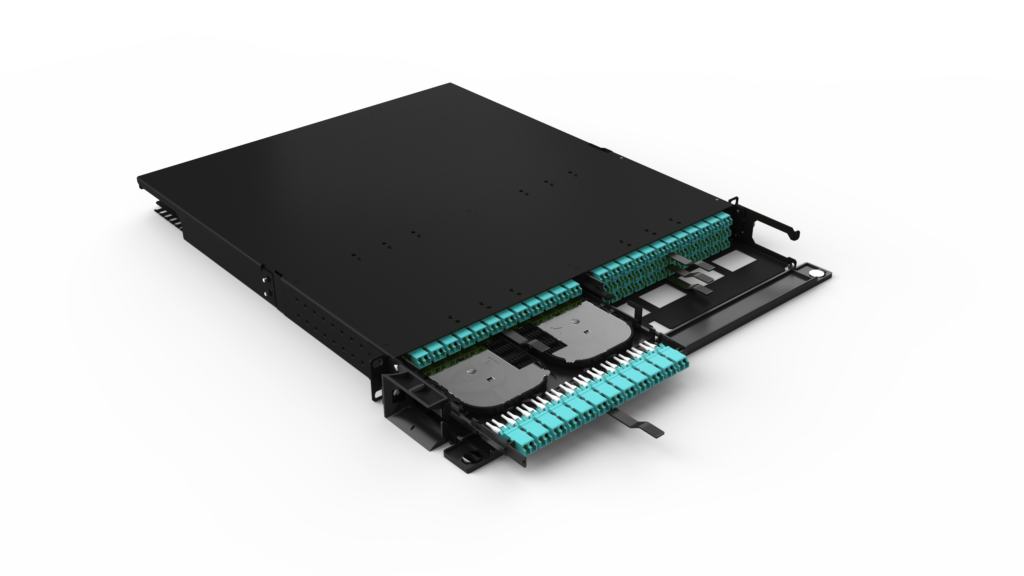 A fibre optics specialist since its creation 15 years ago, Idea Optical has been present in data centres for many years with its Meet Me Room solutions. Now, the company is going one step further, offering a high-density modular range that covers most connection configurations.
The iROC range is characterised by its high degree of modularity
Aesthetically pleasing and lightweight (combining aluminium and polycarbonate), the 1U 19″ iROC frame is equipped according to customer requirements. It allows the insertion of iMOD-ROC modules of different sizes and capacities.
4-module configuration
iMOD-ROC-36 height 1U
4-module configuration

iMOD-ROC-24 height ⅓U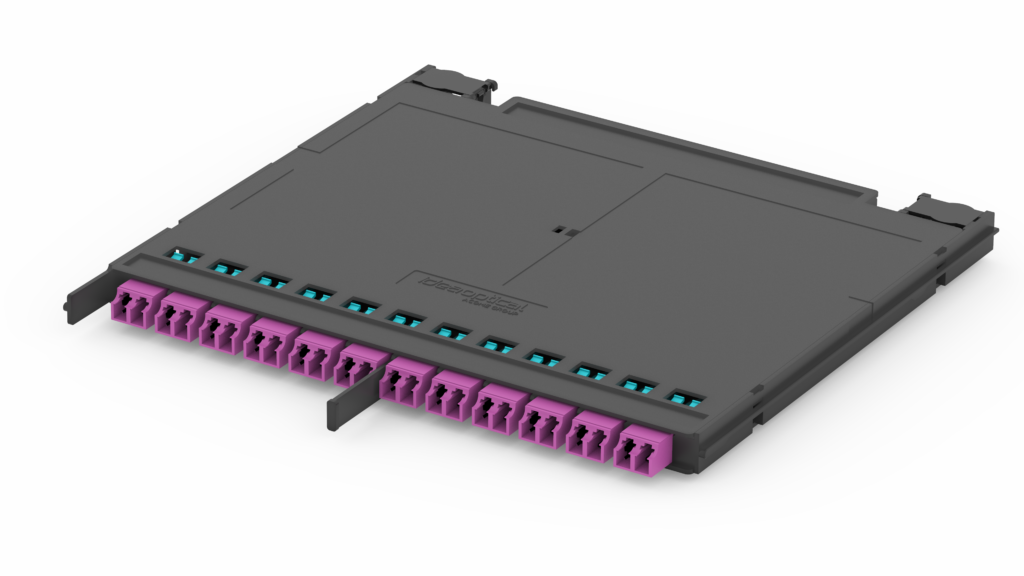 12-module configuration

iMOD-ROC-12 height ⅓U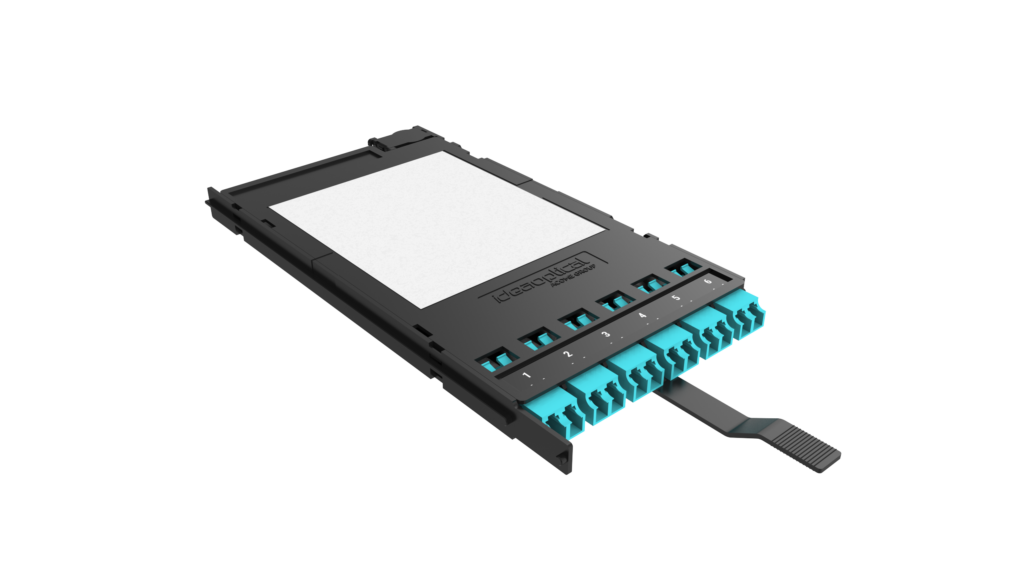 18-module configuration

iMOD-ROC-8 height ⅓U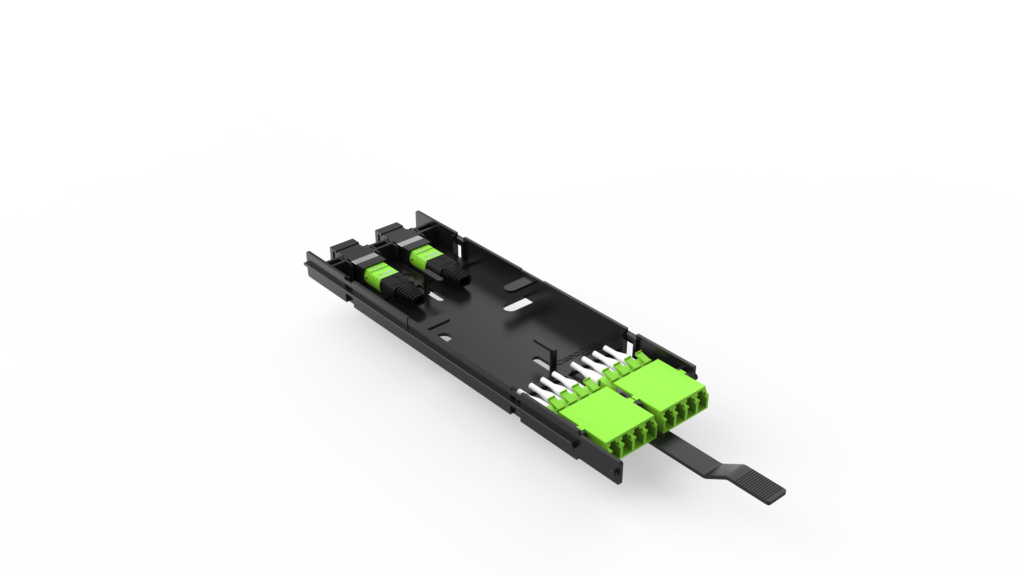 The iROC innovates by providing the widest range of connection possibilities on the market
The iROC solution was developed to cater to different customer configurations. The iMOD-ROC modules are therefore available for the following configurations:
Connection via splice trays: these guarantee extremely low attenuation values (0.02 dB) when splicing. For cables with more than 24 fibres, the connection is made using a cable fan-out box. This type of connection is an effective way of managing cable overlength.
MPO / MTP® 8/12/24 fibre cable connection: a plug and play solution that provides a simple and reliable connection (factory validated performance) and reduces TTI(Time to Install).
Preconnectorised cable connection for up to 144 fibres (72 LC Duplex): optical link guaranteed by factory-fitted connectors.
Supervision by TAP (Test Access Point) modules: making it possible to monitor traffic in the optical connection.
The modular frame allows the modules to be inserted from the front or back, making maintenance or the addition of new fibre connections easy.
A solution compatible with all needs
The iROC solution supports all existing and future protocols. It accepts all iMOD-ROC modules needed to meet the fibre count requirements of all standard applications:
Base 2 : 10GBase-SR
Base 8 : 100GBase-SR10
Base 16 : 400GBase-SR16
It is ready for the next generation of data centres that will require even higher fibre densities to meet the need for higher speeds. The iROC rack is 800G Ready.
For more information on these products, please contact our technical sales engineer, Thierry BESREST at the following address: thierry.besrest@idea-optical.com
Last news
Events

Tuesday 23 May
ANGA COM
Congress Center North, Cologne, Germany